Tesla, Inc. Is Still Planning to Demonstrate a Cross-Country Autonomous Vehicle This Year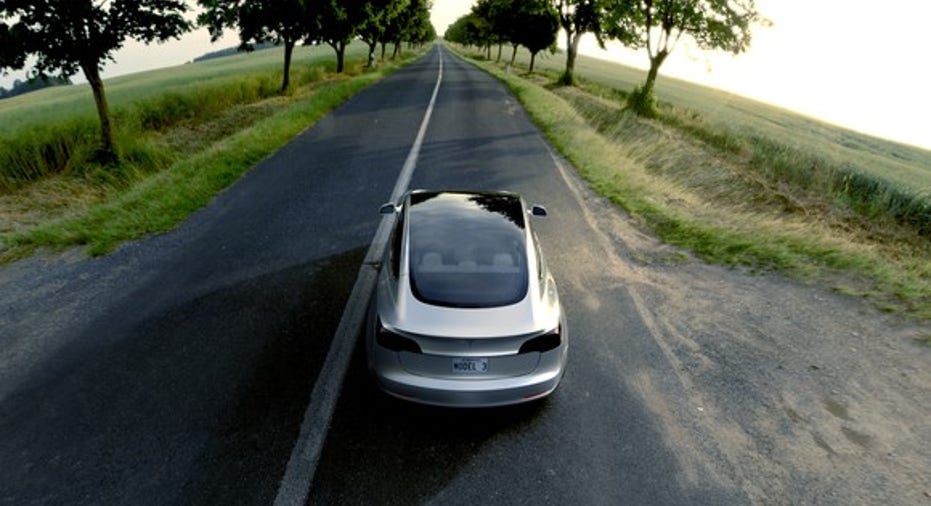 When Tesla (NASDAQ: TSLA) said last October that it started including the sensors required for autonomous driving in every vehicle it ships, there was one major catch: The company would need to refine the underlying software and systems before it beamed a software update to enable autonomous driving. Going a step further, regulation would have to allow self-driving cars before Tesla enabled the technology.
To this day, Tesla's website clearly states that the company will need to hit several milestones before its vehicles can drive themselves: "Please note that Self-Driving functionality is dependent upon extensive software validation and regulatory approval, which may vary widely by jurisdiction."
However, when Tesla announced its self-driving technology, it did at least promise to demonstrate a vehicle traveling across the country in fully autonomous mode by the end of 2017. Nearly five months into 2017, is Tesla still on track to demonstrate this technology? It is, Musk said during a recent Ted Talk.
Tesla vehicle. Image source: Author.
During the same Ted Talk in which Tesla shared the first teaser photo of its upcoming semi, Musk gave investors insight into Tesla's plans to send a car autonomously across the country. In addition, he provided a broader look at how he is thinking about the company's overall plans for autonomous vehicle technology.
Here are a few takeaways from Musk's update on Tesla's path to self-driving cars.
Tesla's autonomous vehicle plans
1. Musk insists LIDAR isn't necessary. While a handful of other major auto manufacturers continue to bet on LIDAR, or light detection and ranging technology, playing a key role in autonomous vehicle technology, Musk is sure that Tesla's vision, ultrasonic, and radar system are sufficient.
"Once you solve cameras, or vision, then autonomy is solved. If you don't solve vision, it's not solved," Musk explained. "That's why our focus is so heavily on having a vision neural net that's very effective for road conditions."
When asked specifically about LIDAR, Musk stood his ground: "You can absolutely be superhuman with just cameras. You can probably do 10 times better than humans with just cameras."
2. Tesla's planned cross-country autonomous vehicle trip is still on schedule. "We're still on track for being able to go cross country, from L.A. to New York, by the end of the year, fully autonomous," Musk said. He said he believed Tesla would be able to achieve this in November or December.
The trip will be "all the way from a parking lot in California to a parking lot in New York, no controls touched during any point during the entire journey," he said. Musk also clarified that the vehicle technology should be far along enough that the cross-country trip would work "even if you change the route dynamically."
Musk explained:
3. Musk expects fully autonomous driving in just two years. During the Ted Talk, Musk said he thinks Tesla is just two years away before someone can take their hands off the wheel, go to sleep, and just wake up when they get to their destination. This also means Tesla expects safety to improve dramatically, as he said the autonomous vehicle will need to be unlikely to crash in around 100 to 1,000 lifetimes for drivers to be confident enough to do this.
Tesla's upcoming Model 3 will include self-driving sensors. Image source: Tesla.
4. An autonomous ride-sharing network is still part of the plan. The end goal in all of this is that Tesla will be able to launch a fully autonomous ride-sharing network in which owners can deploy their vehicles into an autonomous Tesla fleet, earning money with their vehicles without being in them. Asked if Tesla is still expecting to launch this network, Musk said, "Absolutely, this will happen."
Musk also noted that owners will be able to choose whether they'd like to use the Model 3 exclusively for themselves, share it with friends and family, have it be used by other drivers who are highly rated, etc.
On Tesla's website, the company says it will share details on the ride-sharing network next year.
In its 2016-released part two of its master plan, or a 10,000-foot view of the company's vision for the coming years, Tesla listed autonomous vehicles as a key pillar of the electric-car company's future. As Tesla refines its driver-assist technology and releases features that move Autopilot closer to autonomous driving, investors should consider the impact autonomous vehicles might have on the company.
10 stocks we like better than TeslaWhen investing geniuses David and Tom Gardner have a stock tip, it can pay to listen. After all, the newsletter they have run for over a decade, Motley Fool Stock Advisor, has tripled the market.*
David and Tom just revealed what they believe are the 10 best stocks for investors to buy right now... and Tesla wasn't one of them! That's right -- they think these 10 stocks are even better buys.
Click here to learn about these picks!
*Stock Advisor returns as of May 1, 2017
Daniel Sparks owns shares of Tesla. The Motley Fool owns shares of and recommends Tesla. The Motley Fool has a disclosure policy.