Tesla in talks to build factory in China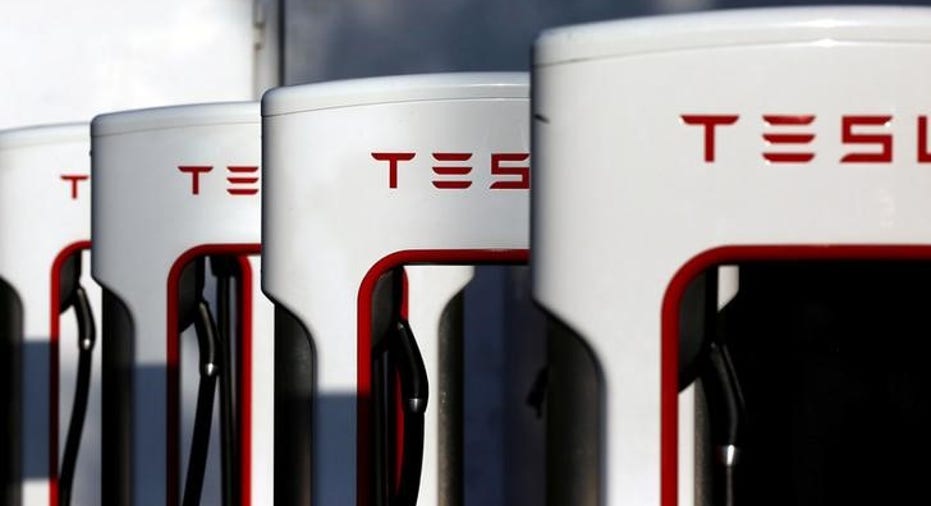 Tesla (NASDAQ:TSLA) said Thursday it is in talks with the Chinese government to build its first factory in the world's largest auto market.
The move would allow Tesla to avoid China's hefty import tax of 25% on imported cars. Tesla reported more than $1 billion in revenue from the Chinese market last year, tripling its sales from the prior year.
The electric car maker is working with Shanghai to explore building a manufacturing facility in the region, according to a Tesla spokesperson. The Palo Alto, California-based company reiterated that it expects to provide more concrete plans for Chinese production by the end of 2017.
"Tesla is deeply committed to the Chinese market, and we continue to evaluate potential manufacturing sites around the globe to serve the local markets," the spokesperson said in a statement. "While we expect most of our production to remain in the U.S., we do need to establish local factories to ensure affordability for the markets they serve."
CEO Elon Musk has stressed that Tesla will need additional manufacturing capacity in order to meet its sales targets. The automaker is currently considering at least three unidentified locations. Tesla could build a total of 10 to 20 new factories, Musk said at Tesla's recent shareholder meeting. Last week, he suggested on Twitter (NYSE:TWTR) that Tesla could build a factory in India, which also levies a tax on cars shipped into the country.
Building cars in China would likely require Tesla to partner with a local manufacturer. China has long required foreign automakers to create joint ventures in order to build vehicles within its borders.
Tesla shares rose 2.2% to $384.65 in recent trading.