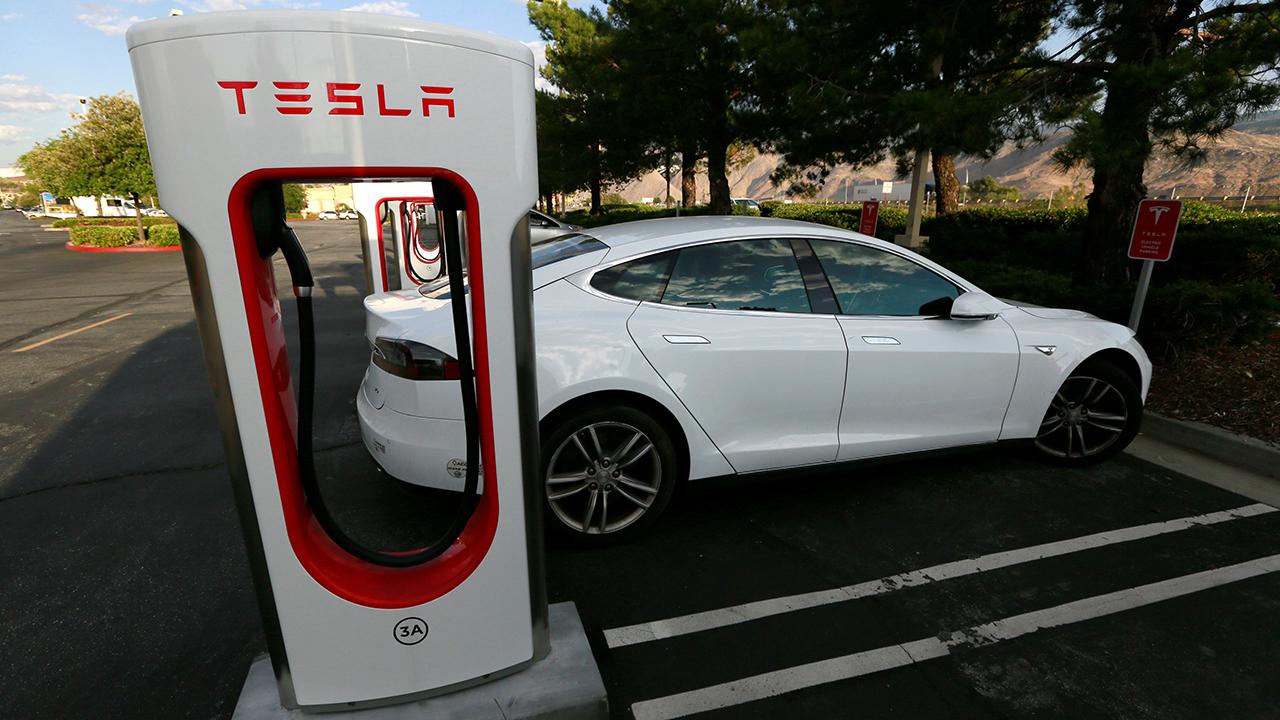 Tesla on Monday confirmed that CEO Elon Musk is personally "focusing" on raising production levels for the company's flagship "Model 3" electric sedan as intense scrutiny has weighed on the electric car maker's stock.
Tech news outlet The Information reported Monday that Musk had taken direct control of Model 3 production. Doug Field, Tesla's senior vice president of engineering and an Apple alum, had previously overseen production of the vehicle.
"Model 3 production is the highest priority at Tesla, so Elon is focusing his time there while Doug focuses on vehicle engineering," a Tesla spokesperson told FOX Business.
The Information, citing sources familiar with the matter, said Musk took over production because of Tesla's failure to hit a production benchmark of 2,500 Model 3 cars per week by the end of March. Tesla shares are down more than 20% since March 1 on concern over the company's ability to raise production levels enough to meet consumer demand. Moody's Investors Service cited a "significant shortfall" in the production rate of the Model 3 when it lowered the company's corporate debt rating further into junk territory last week.
Production issues were compounded in late March by concerns about vehicle safety. The National Transportation Safety Board is investigating a deadly accident involving a Tesla vehicle, and in a separate development, the company voluntarily recalled 123,000 Model S sedans.
Musk personally responded to The Information's report on Twitter, telling reporter Amir Efrati that he couldn't "believe you're even writing about this." Musk added that Tesla leaders have decided to split engineering and production responsibilities in order to "divide and conquer" Model 3 development.
"My job as CEO is to focus on what's most critical, which is currently Model 3 production," Musk said. "Doug, who I regard as one of the world's most talented engineering execs, is focused on vehicle engineering."
Musk made light of Tesla's production issues on Sunday, posting an April Fools' Day joke that the company had "gone completely and totally bankrupt."