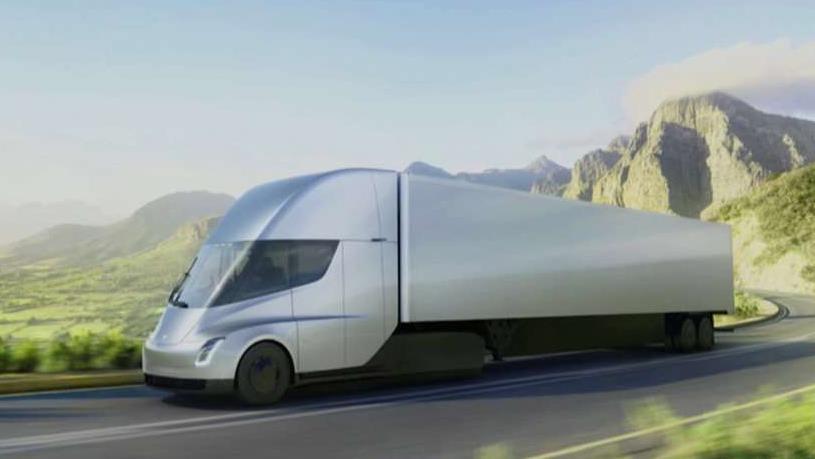 After unveiling its all-electric semi-trucks last month, Tesla Inc. (NASDAQ:TSLA) has received a surge in pre-orders from U.S. businesses.
United Parcel Service Inc. (NYSE:UPS), PepsiCo, Inc. (NYSE:PEP), Wal-Mart (NYSE:WMT), Anheuser-Busch (NYSE:BUD) and other truck fleet owners have reserved hundreds of the Tesla electric big rigs.
In an interview with FOX Business' Liz MacDonald, truck driver Matthew Garnett said Tesla semi-truck orders are a marketing tool for corporations.
"When I am looking at this, I just laugh because Pepsi, UPS, this is a great marketing opportunity for them and plus that, it's a win, win  for them and Elon Musk because now he is going to get these Tesla trucks road tested by somebody who is paying full price for them," he said.
Garnett argues that Tesla's semi-trucks have yet to be proven to be sustainable for truck drivers.
"Some of these smaller trucking companies are taking a risk on this that might actually put them out of business," he said.
UPS made the largest known public pre-order with 125 of Tesla's trucks. PepsiCo has ordered 100, Budweiser brewer Anheuser-Busch revealed it will order 40 and Wal-Mart ordered 15.
Tesla expects the truck to be in production by 2019.