Tesla advances 500,000 unit production plan to 2018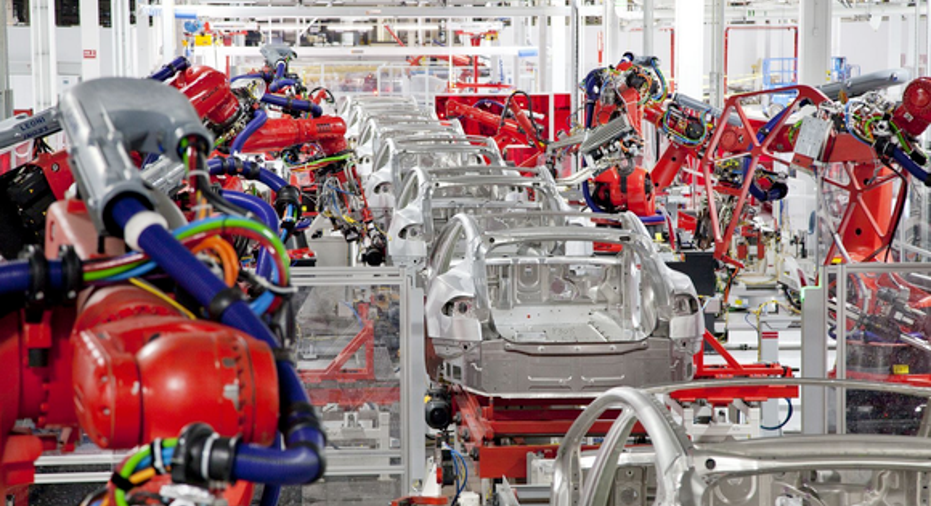 Tesla Motors Inc said on Wednesday it was on track to deliver 80,000 to 90,000 electric vehicles this year and that it would produce 500,000 in 2018, two years faster than expected.
Tesla's Model 3 sedan, its first mass-market product, has generated massive interest since it was unveiled on March 31.
Chief Executive and founder Elon Musk said in late April that Tesla had received nearly 400,000 orders for the car, which is scheduled to go into production in late 2017.
The company said on Wednesday it had advanced the plan due to strong demand for the Model 3.
"Increasing production five-fold over the next two years will be challenging and will likely require some additional capital, but this is our goal..." Tesla said.
The company said it expected capital expenditure to be 50 percent higher in 2016 than its previous forecast of $1.5 billion.
Tesla's shares were up 4.7 percent in after-hours trading after closing down 4.2 percent.
Tesla said last month it delivered 14,820 vehicles in the quarter - 12,420 Model S sedans and 2,400 Model X SUVs. That was short of the company's target of 16,000.
A severe shortage of parts for the Model X in January and February as well as quality issues for the SUV were blamed for the shortfall. Tesla said on Wednesday that two top manufacturing executives were leaving the company.
Investors have raised questions about Tesla's ability to meet ambitious production targets for Model 3 cars after repeated bumps in the ramp-up of production of the Model X.
Tesla said its net loss widened to $282.3 million, or $2.13 per share, in the first quarter ended March 31, from $154.2 million, or $1.22 per share, a year earlier.
Excluding items, the company lost 57 cents per share. Analysts had expected a loss of 58 cents per share, according to Thomson Reuters I/B/E/S.
Revenue rose to $1.15 billion from $939.9 million. (http://bit.ly/1rVkm03) (Reporting by Kshitiz Goliya in Bengaluru; Editing by Ted Kerr)