TerraVia Completes Pivot to Food and Specialty Ingredients. What's Ahead in 2017?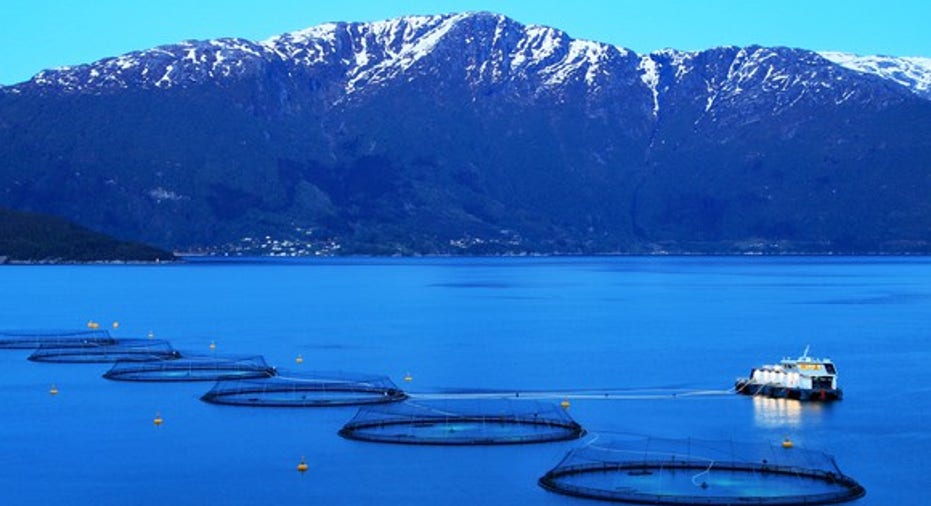 Food and specialty ingredients company TerraVia (NASDAQ: TVIA) just announced fourth-quarter and full-year 2016 financial results. Last year will surely go down as a significant turning point in the company's trajectory, which for better or worse depends on what happens next.
It completed a pivot away from lower-value bulk chemicals and industrial products that had been the focus of the technology platform since its inception over 10 years ago and toward higher-value food, feed, and specialty ingredients. The microalgae pioneer should be able to make a nearly immediate impact in aquaculture with its innovative fish-feed product, AlgaPrime DHA, as evidenced by an expanded distribution agreement with leading aquaculture company BioMarch. And although its food ingredients will take longer to gain market share, TerraVia has swiftly injected food-industry veterans throughout its management and executive teams to drive growth.
Will the latest pivot be enough to finally deliver value to shareholders?
Image source: Getty Images.
By the numbers
Data source: TerraVia.
Management successfully cut operating expenses yet again in 2016 after peaking at $196 million in 2014. That had the effect of shrinking the company's operating loss and net loss, but the latter still eclipsed $100 million for the year.
Declining revenue has not helped matters. While that is to be expected during a transition, investors should find it a bit troubling that product revenue in the past two quarters totaled just $1.3 million combined. This is partially explained by TerraVia's focus on products sold out of the joint venture with Bunge, which include AlgaPrime DHA fish feed, AlgaPur specialty oils being sold to Unilever, and AlgaWise oils and fats. Sales from the unconsolidated JV (meaning they're not included in the reported revenue totals) hit $9.8 million in 2016 and $4.3 million during the fourth quarter -- the highest ever. That is a promising sign.
However, TerraVia has other high-margin products that are not included in the JV and that have been available on the market for at least a couple of years. It's clear that these are not selling, but it appears that's because the company is focusing on ramping up activity in the JV and preserving cash by not attempting to do too much at once.
Outlook
Much of the progress in the year ahead will take place in the JV. Here's the initial guidance management provided for 2017:
Data source: TerraVia.
Additionally, the company noted that it will continue to improve the balance sheet (presumably by cleaning up debt and adding cash) and lower non-GAAP operating expenses in the year ahead. It also expects to achieve EBITDA-positive operations at the JV -- not overall -- by 2018.
Investors still don't know exactly what level of performance is needed for TerraVia to consolidate the JV's results onto its own income statement, but triple-digit growth and profitable operations are certainly a step in the right direction. Management's desire to communicate the profitability target could hint that EBITDA-positive performance is, in fact, the secret trigger.
What does it mean for investors?
The company's transition to food, feed, and specialty ingredients won't result in overnight success. However, the new management team is doing the right thing by focusing on large, committed commercial partners that are capable of driving growth for years to come. That may continue to come at the expense of food ingredients in the AlgaVia portfolio, but at this point investors understand that there's very little room for error remaining. Unfortunately, even executing against 2017 guidance won't guarantee success for TerraVia or its shareholders.
10 stocks we like better than TerraViaWhen investing geniuses David and Tom Gardner have a stock tip, it can pay to listen. After all, the newsletter they have run for over a decade, Motley Fool Stock Advisor, has tripled the market.*
David and Tom just revealed what they believe are the 10 best stocks for investors to buy right now... and TerraVia wasn't one of them! That's right -- they think these 10 stocks are even better buys.
Click here to learn about these picks!
*Stock Advisor returns as of February 6, 2017
Maxx Chatsko has no position in any stocks mentioned. The Motley Fool recommends TerraVia. The Motley Fool has a disclosure policy.