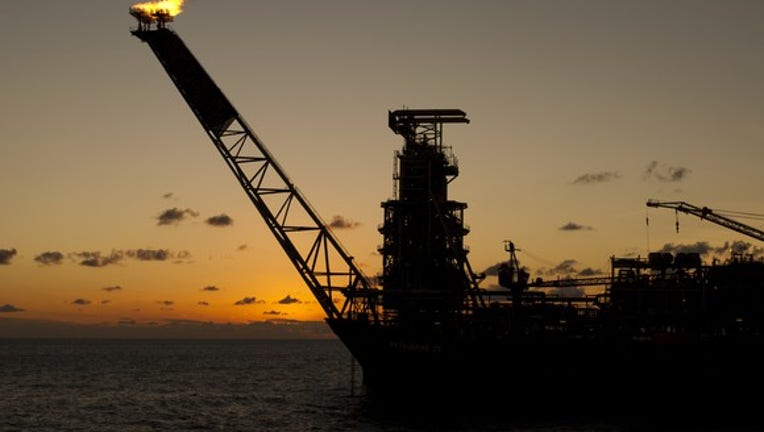 Image source: Getty Images.
What: Teekay Offshore Partners was up 20% at 11 a.m. EDT Friday after the offshore services company issued $200 million in equity securities. That capital infusion fueled a similar surge at its parent company, Teekay Corp. , which saw its stock up 15%.
So what: Teekay Offshore Partners agreed to issue $100 million of 10.5% Series D Preferred Units to a group of investors via a private placement. Those investors will also receive 4.5 million warrants to buy common units 33% higher than Thursday's closing price. Further, the company agreed to issue $100 million of common units in a private placement at Thursday's closing price.
Teekay Offshore Partners is raising this cash as part of its previously announced financing initiatives to shore up its balance sheet. With this cash infusion, the company now has the financing it needs to cover all of its medium-term liquidity needs and fully finance its $1.6 billion growth project pipeline.
By wrapping up its financing initiatives on schedule, Teekay Offshore Partners eliminates the risk of a further reduction, or possible elimination, of its distribution. That risk was also weighing on Teekay Corp., because its cash flow is partially supported by distributions received from Teekay Offshore Partners. It already had to cut its dividend by 90% late last year in response to distribution cuts from Teekay Offshore Partners and another affiliated MLP. Instead of the risk of an additional dividend cut, Teekay Corp.'s dividend is poised to rise when the growth projects at its MLPs start coming online.
Now what: After shoring up its balance sheet,Teekay Offshore Partners' focus will now shift to completing its growth projects on time and on budget. Those projects will be key to growing the company's distribution, with that growth then flowing upward to its parent company.
The article Teekay Offshore Partners L.P. Soars After Shoring Up its Balance Sheet originally appeared on Fool.com.
Matt DiLallo has no position in any stocks mentioned. The Motley Fool has no position in any of the stocks mentioned. Try any of our Foolish newsletter services free for 30 days. We Fools may not all hold the same opinions, but we all believe that considering a diverse range of insights makes us better investors. The Motley Fool has a disclosure policy.
Copyright 1995 - 2016 The Motley Fool, LLC. All rights reserved. The Motley Fool has a disclosure policy.