Ted Cruz: Reagan-style tax cuts will spur China-like economic growth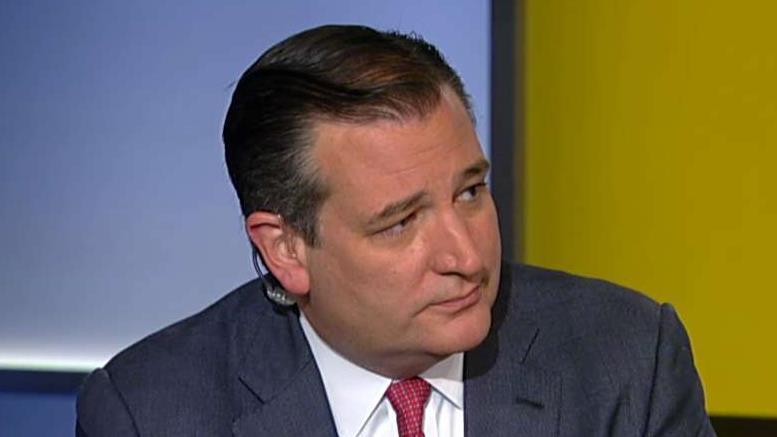 Continue Reading Below
Advertisement
"If you want to see Reagan-era economic growth, if you want to see booming GDP [and] small businesses growing, you've got to have Reagan-style tax cuts," Cruz said Wednesday, adding that tax reform led by President Ronald Reagan spurred "China-level numbers" for economic growth.
Cruz said broad tax cuts will help the U.S. return to 3%-plus GDP growth.
"If you want people to rise the economic ladder, you need the economy growing and you need small business growing. A big tax cut's the way to do that," he said.
President Donald Trump will travel to Indiana as he officially kicks off a tour to promote his administration's plan to reform the federal tax code. Republicans are due to roll out a framework that's expected to cut tax rates for large corporations, small businesses and individuals. Under the proposal, the top corporate rate would drop to 20% from 35%. The rate for so-called pass-through businesses, which account for 95% of American businesses, would be cut to 25% versus the current 39.6%. For individuals, the plan would set three tax brackets at 12%, 25% and 35%, though reports indicate that the plan's tax rate for the highest earners could move higher.
Republicans' initial plan would also double the standard deduction and expand childcare tax credits. For companies, the plan would allow a one-time repatriation of foreign earnings and immediate expensing of capital expenditures, such as equipment purchases and hiring new employees.
---
More from FOX Business
Cruz: Use tax reform to repeal Dodd-Frank

Trump-GOP tax reform framework: Corporate rate cut, state and local deductions dropped

Trump's tax plan: Highest earners could pay more than 35%, reports say

Trump-GOP tax plan: The estate tax may soon disappear

---

"Immediate expensing is an enormous incentive for dollars spent here to create heavy manufacturing jobs, to create the kind of blue-collar jobs that have been the backbone of the American economy for decades. I think it's important to have it in there," Cruz said.

Cruz believes it will take at least a couple months to get a consensus in Congress. Cruz, a proponent of a flat tax, argued for a single rate on individual wages when he was a contender in the 2016 Republican presidential primaries. However, he said three tax brackets are still better than the existing seven, and it would be a mistake for lawmakers to draw lines in the sand.

Cruz also said Congress has been unable to agree on slashing government spending, leaving tax cuts as the best way to lower deficits.

"One of the reasons I am such a passionate advocate for a big serious tax cut is because I'm very worried about the deficit and debt, and the only way we're going to turn it around is economic growth. There is no way Congress is going to find the backbone to cut enough to get out of the debt. It's just not going to happen," he said.