Tech Titans Hit Records as Amazon Celebrates 20 Years as a Public Company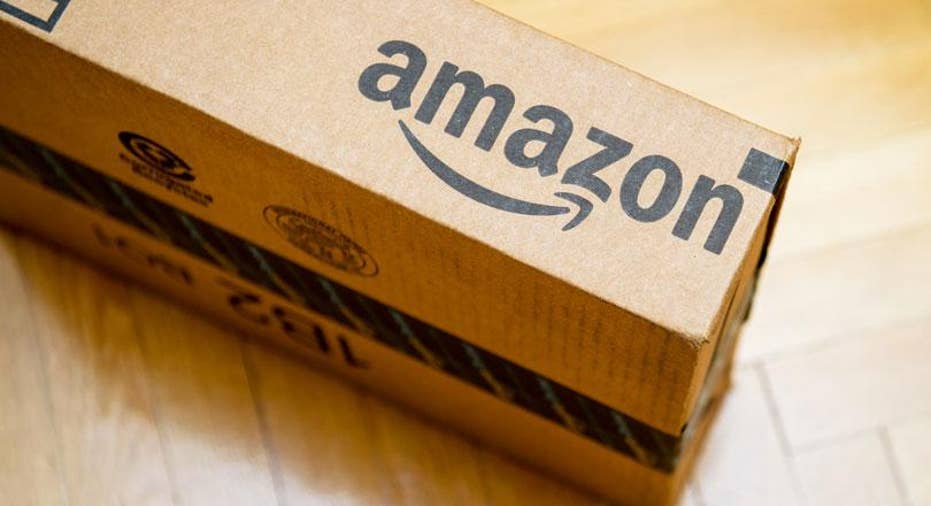 Amazon is blowing out the candles on 20 years as a public company as shares of technology juggernauts climb to fresh record highs.
Helped by gains from Google parent Alphabet, Apple (NASDAQ:AAPL), Netflix (NASDAQ:NFLX) and Amazon (NASDAQ:AMZN), the tech-heavy Nasdaq Composite index hit a new all-time high on Monday, on pace for its 26 record close of the year as it books gains of more than 14% for the period.
Here's a look at what's driving the gains.
Amazon
The e-commerce giant – which changed the way Americans shop for everything from pet food to electronics and now fashion apparel – celebrated its 20 anniversary as a public company on Monday, and was set for its 17 record close this year.
Since debuting on the Nasdaq in 1997, Amazon shares have surged nearly 50,000% to an all-time high of $963.15. During the same time, the broader S&P 500 has risen 185%.
With a market capitalization north of $450 billion and an expensive share price, some on Wall Street have called for the company to split its stock, a move that would increase the number of shares outstanding, and lower the per-share price. Such a decision by the company's board of directors would help make Amazon more attractive – and affordable – to more investors.
Amazon has split its shares three times in its history: Once in 1998 when it did a 2-for-1 split, then again in 1999 in a 3-for-1 split, and again eight months later when it split 2-for-1.
Google
Alphabet, the parent company of search-giant Google (NASDAQ:GOOGL), notched a new record of $962.70 on Monday in midday action, adding to gains of more than 20% so far this year.
Boosting the share price was confirmation that Google's driverless car project – Waymo – reached a deal with ride-sharing service Lyft, to test self-driving vehicles. The move intensifies a bitter rivalry between Lyft and Uber, a leader in the ride-hailing tech space. Details of the agreement were not released, but the pilot program is thought to involve a system in which Lyft customers will ride in cars with the Waymo self-driving system.
Netflix
Shares of streaming giant Netflix touched an all-time high of $161.78 on Monday before wavering as rumors circulated that the company may be raising prices in Australia.
The company's stock has rocketed more than 82% higher over the last year, and 29% higher so far in 2017. Helping drive momentum is continued strength in subscriber growth and momentum in its original content portfolio that includes blockbuster hits like "Orange is the New Black," "House of Cards," "The Crown," and "Narcos."
If the stock finishes in positive territory on the session, it would be its 22 record close this year.
Apple
Apple shares, which have surged 72% in the last 52 weeks, hit a fresh all-time high of $156.65 Monday morning.
Last week, the company surpassed $800 billion in market value, the first U.S. company to achieve such a milestone. Despite disappointing iPhone sales in the first three months of this year, stock buybacks and a 57-million share investment from billionaire investor Warren Buffett have helped boost its share price. In the last four years, the tech titan has cut its share count by just more than 20%, data from S&P Dow Jones Indices showed.