Tech Sees Strong May Rebound as Nasdaq Jumps 3.6%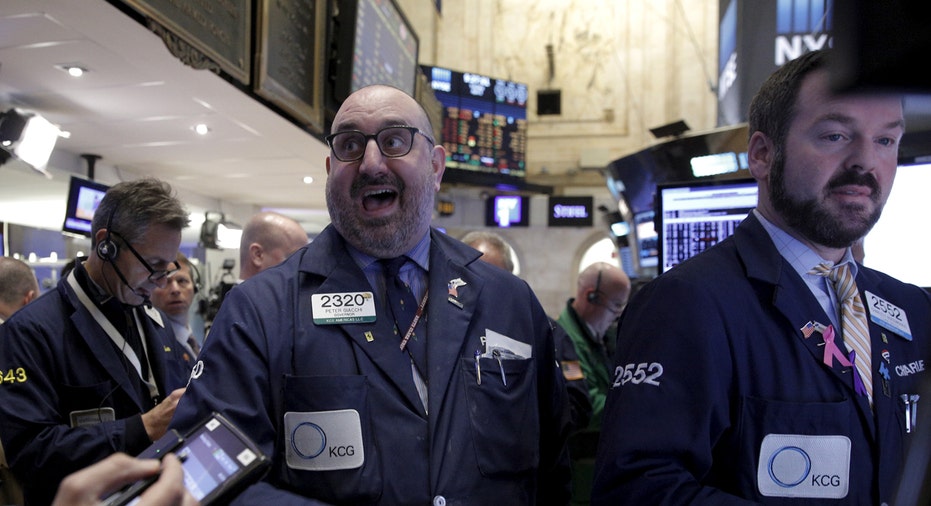 Investors who followed the old adage, sell in May and go away missed an opportunity for a pop in portfolios invested in the technology sector this month.
The tech-heavy Nasdaq posted May gains of 3.61%, up two of the last three months. Meanwhile the S&P 500 gained 1.53% to push its two-month win streak to three, while the Dow Jones Industrial Average capped the month barely in positive territory, up 0.06% and up four months in a row.
On a sector basis, technology saw by far the biggest gains, jumping 5.26%, as it posted a staggering turnaround helped by positive first-quarter earnings results from many tech heavyweights like Amazon (NASDAQ:AMZN), and a brighter outlook for the U.S. economy. Until May, the tech sector was the most beaten down of its S&P 500 sector peers year to date.
"Investors' appetite for technology stocks was revived by expectations for higher interest rates and strength in component stocks Apple, Microsoft, etc.," Larry Shover, chief investment officer at Solutions Funds Group, said of the Nasdaq's 16% gain off February lows.
Following technology, health care, financials, utilities and consumer staples rounded out the top S&P 500 groups, all of which ended with positive gains for the month. Energy, meanwhile, was the biggest laggard, shedding 1.18% for the period.
The rally in tech helped the Nasdaq Composite narrow its losses for 2016 to 1.18%. The Dow Jones Industrial Average and the S&P 500, meanwhile, held on to their year-to-date gains during the month of May, ending up 2.06% and 2.59% respectively.
Rough Waters Ahead?
Both the U.S. economy and equity markets might be back on track after what amounted to the worst start to a new year ever in January, but with a jam-packed June looming on the horizon, LPL Financial Chief Investment Officer Burt White said investors should expect an uptick in volatility over the next month.
"There are a number of big market events coming up next month that may go a long way toward determining the direction of equity markets over the balance of the year," he said in a note.
Wall Street won't have to wait long for the month to get going. A one-two punch from both the European Central Bank and OPEC comes on Thursday June 2 when members meet for respective policy meetings. The ECB, which has taken monetary policy negative this year in an effort to reinvigorate the region's economy, will be closely eyed this month for any signs of looser monetary policy.
Meanwhile, market participants will also keep close tabs on the OPEC meeting due to the recent bounce back in oil prices to the $50-a-barrel level from the mid-$20 level seen at the beginning of the year. Debate has raged about whether major global producers would move to limit output levels in an effort to boost prices. However, as prices have recovered without that action, some wonder whether the power of the oil cartel has weakened.
"While our base case calls for status quo overseas, and we acknowledge OPEC's diminished influence and fragmentation, it is possible that overseas producers surprise investors and come up with a creative way to support global oil markets," White explained.
U.S. oil prices ended June up 6.93% to $49.10 a barrel, notching the fourth-consecutive month of gains and the biggest four-month gain since January 2012. Brent, the international benchmark, meanwhile gained 3.24% for the month to settle at $49.69 a barrel, it's biggest four-month gain since May 2011.
The end of June brings focus back to the U.S. when the Federal Reserve meets for its two-day policy-setting meeting on the 14 and 15. Positive data on consumers, and the housing and labor markets, alongside hawkish commentary from key Fed officials, have signaled to the markets the central bank may be ready to raise rates for the first time since December.
Fed funds futures, a tool used to predict market expectations for changes in U.S .monetary policy, show a 23% chance of a rate rise next month, while odds jump to 58% for at least one rate hike by July.  However, a vote on June 23, a week after the Fed's meeting, in Britain about whether the nation should end its membership in the European Union, could de-rail the Fed's plans. White said the vote has a range of political and economic implications.
"Estimates on the economic impact of a Brexit, while highly partisan, suggest potential negative impact on GDP between 1% and 3% due to a reduction in trade. Longer term, potential productivity declines and renegotiations of trade agreements may further impact growth," he said.
Still, despite the unusually hectic summer season for the markets, White said the volatility could give investors an opportunity to buy the dip.
"These events, coupled with the age of the economic cycle and election-related uncertainty, suggest that stocks may experience an uptick in volatility next month and may give us a dip to buy," he said. "But volatility works in both directions, so let's hope for some of the positive flavor.´