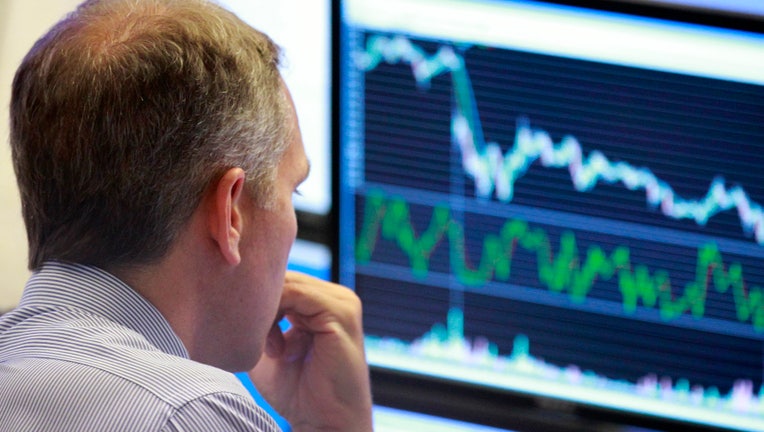 FOX Business: Capitalism Lives Here
The markets snapped a multi-day winning streak Thursday after a big earnings miss by search juggernaut Google triggered a selloff in the technology sector.
Today's Markets
The Dow Jones Industrial Average dipped 8.1 points, or 0.06%, to 13549, the S&P 500 fell 3.6 points, or 0.24%, to 1457 and the Nasdaq Composite slumped 31.3 points, or 1%, to 3073.
The S&P 500 and Nasdaq both capped a three-day advance on Thursday, while the Dow ended four-day streak.
Traders had several corporate reports to parse through on the day. Google (NASDAQ:GOOGL) shocked Wall Street by prematurely posting third-quarter profits that widely missed expectations. The company issued a statement blaming financial printing service RR Donnelley (NYSE:RRD) for the release blunder. The report also yanked down the shares of companies like Yahoo! (NASDAQ:YHOO) and Yelp (NASDAQ:YELP) as well, and weighed heavily on the technology sector more broadly.
Morgan Stanley (NYSE:MS) and Travlers (NYSE:TRV) both posted third-quarter results that topped analysts' expectations ahead of the opening bell. Meanwhile, Verizon Communications (NYSE:VZ) matched Wall Street's forecasts. eBay (NASDAQ:EBAY) weighed in after the close on Wednesday, with profits that beat and revenues that came in slightly shy, while American Express' (NYSE:AXP) results came in close to expectations on the top and bottom lines.
After the bell, Google (NASDAQ:GOOG), Microsoft (NASDAQ:MSFT) and Advanced Micro Devices (NYSE:AMD) are set to report.
The Labor Department reported weekly jobless claims rose to 388,000 last week from 342,000. Economists expected claims to rise to 365,000 from an initially-reported 339,000.  The four-week average of claims, which helps smooth volatility, rose to 365,500 from 364,750. An analyst from Labor told FOX Business' Peter Barnes that an adjustment by "one large state" and seasonal factors has contributed to the swings. The analyst declined to identify the state, but economists believe it could be California.
"Claims at this level are absolutely not indicative of a labor market improving but rather treading water in an economy doing the same," Dan Greenhaus, chief global strategist at BTIG wrote in a note to clients. Ellen Zentner, an analyst at Nomura, struck a slightly more upbeat tone, writing in a note to clients that the data "suggest the level of layoffs remains low."
The Philadelphia Federal Reserve's closely-watched gauge of manufacturing activity in the mid-Atlantic region jumped to 5.7 in October from -1.9 the month before. Readings above 0 point to expansion, while those below indicate contraction. Stocks pared losses on the report in choppy trading.
Analysts were also paying close attention to a European Council meeting that begins Thursday and ends on Friday. The group is expected to focus on economic integration among the 17 members of the eurozone, creating a single bank supervisor and probably the situation in Spain and Greece.
In commodities, oil prices fell sharply. The benchmark crude oil contract traded in New York fell $1.07, or 1.2%, to $91.05 a barrel. Wholesale New York Harbor gasoline sold off by 2.4% to $2.716 a share.
Foreign Markets
The Euro Stoxx 50 fell 0.05% to 2568, the English FTSE 100 rose 0.09% to 5916, and the German DAX rose 0.35% to 7421.
In Asia, the Japanese Nikkei 225 rallied 2% to 8983 and the Chinese Hang Seng climbed 0.48% to 21519.