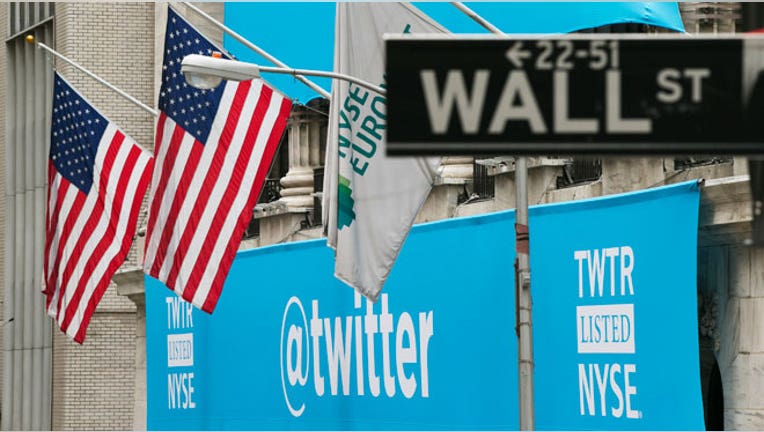 Twitter (NYSE:TWTR) was hit with a wave of mixed analyst reports on Monday as several major brokerages initiated coverage on the microblogging site following the completion of a mandated post-IPO quiet period.
Goldman Sachs (NYSE:GS) and Deutsche Bank (NYSE:DB) were the most bullish, both starting coverage on Twitter with a "buy" rating.
"We believe there is substantial long-term value in Twitter's potential to become the leading platform for real-time mass communication," Goldman analysts said in a note to clients.
The brokerage, which has a 12-month price target on Twitter of $46, sees an opportunity for growth and positively revised estimates as the site grows in users and engagement. While monetization remains "very early stage," Goldman says more advertisers are expected to sign up.
Meanwhile, Deutsche Bank in an upbeat note said Twitter is "arguably the best 'play' on mobile" in its coverage area, with 76% of traffic and 70% of ad revenues deriving from mobile. It put a $50 price target on the San Francisco-based site and said it sees a number of monetization and product-related opportunities in the coming months.
However, other brokerages are less convinced, fearing the shares are already too expensive. Others cite the historically bumpy period post-IPO.
Bank of America Merrill Lynch (NYSE:BAC) slapped an "underperform" rating on the site, while Morgan Stanley (NYSE:MS) and JPMorgan (NYSE:JPM) initiated coverage with an "equalweight" and "neutral" rating, respectively.
Shares of Twitter were down about 1.7% to $40.86 in recent trade, pushing them down about 9% since Twitter's October initial public offering.
Among BofA's concerns is Twitter's potential revenue performance, which it believes might not stack up against industry peers.