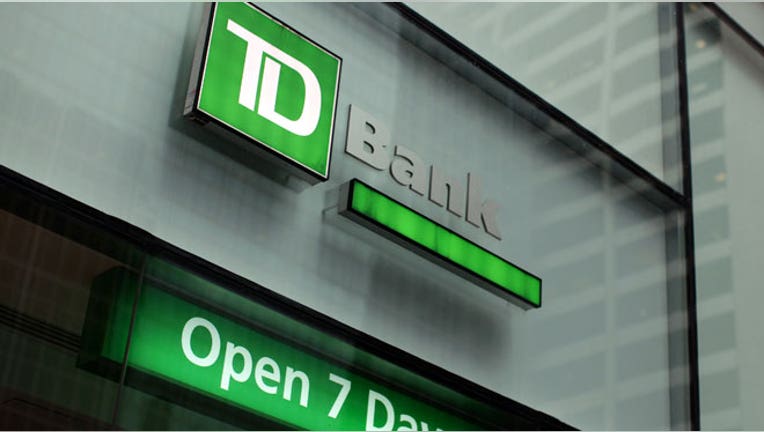 Toronto-Dominion Bank (NYSE:TD), the No. 2 Canadian lender, weighed in on Thursday with a stronger-than-expected 21% jump in fiscal first-quarter profits and revealed a dividend hike.
TD Bank said it earned 1.79 billion Canadian dollars, or $1.86 a share, compared with a profit of $1.48 billion, or $1.55 a share.
Excluding one-time items, it earned $2.00 a share, besting forecasts from analysts for $1.93 a share.
However, total revenue rose 5.8% to $5.97 billion, narrowly trailing the Street's view of $6.01 billion.
"This was a very strong start to the year," CEO Ed Clark said in a statement. "The results exceeded our expectations and were particularly impressive when you consider the challenging operating and economic environment."
TD said its Canadian personal and commercial banking division generated an 11% jump in adjusted net income to $944 million thanks to loan and deposit volume growth and a stronger credit performance.
Wealth and insurance net income grew 8% year-over-year to $377 million, while U.S. personal and commercial banking net income soared 91.5% to $316 million. On an adjusted basis, U.S. personal and commercial banking net income gained 12% to $387 million.
TD Bank also increased its quarterly dividend to 81 cents a share, up 4 cents, or 5%, from last quarter. The dividend is payable on and after April 30 to shareholders of record at the close of business on April 3.
U.S.-listed shares of the Toronto-based lender dipped 0.13% to $82.23 in premarket trading on Thursday. The stock has slipped about 2% so far this year.