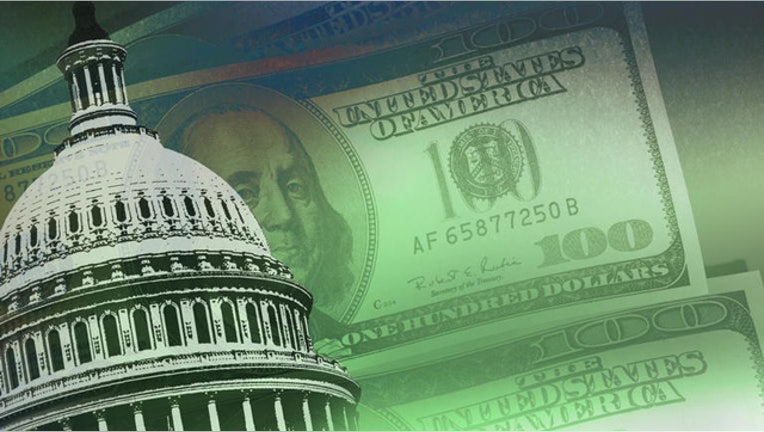 The federal overseer of the government's bank bailout program says taxpayers are still owed $132.9 billion on investments in 458 bailed-out banks and companies, including failed insurer American International Group (NYSE:AIG), General Motors (NYSE:GM) and Ally Financial, the troubled auto and mortgage lender formally known as GMAC.
And the special inspector general for the Troubled Asset Relief Program, or SIGTARP, criticized Treasury because the initial bank bailout program "morphed" into 13 other bailout programs that subsidized failed automakers and delinquent borrowers in the housing market, according to its latest quarterly report to Congress.
SIGTARP now warns TARP could be cemented in the government's architecture as a permanent bailout program, even though the public initially "perceived TARP as primarily a bank bailout."
"TARP will continue to exist for years," it says.
Heavily driving taxpayer losses are TARP's ownership stakes in GM, AIG and Ally Financial, which remain underwater. Those stakes could take years to unwind, the SIGTARP report notes, (for more detail on taxpayers exposure here, see below).
"We may not know for some time how much of a loss taxpayers will ultimately take," the SIGTARP report says, adding, "taxpayers will never get back some of these funds."
Treasury's fiscal year 2011 financial statement, audited by the Government Accountability Office, estimated that the lifetime cost of TARP could be about $70 billion.
The SIGTARP report also says that TARP's program on mortgage modifications will last as late as 2017, costing taxpayers an additional $51 billion or so.
Matt Anderson, a Treasury spokesperson, says in a statement emailed to FOX Business: "Treasury has made substantial progress winding down TARP and has already recovered more than 77% of the funds disbursed."
He adds: "We'll continue to balance the important goals of exiting our investments as soon as practicable and maximizing value for taxpayers."
SIGTARP's report comes on the heels of another report from the Government Accountability Office which also criticized the U.S. Treasury for making selective statements to the media about the success of TARP in earning profits for taxpayers (See EMac's Bottom Line, "GAO: Treasury Too Mum About TARP Losses," Read more: http://www.foxbusiness.com/politics/2012/01/10/gao-treasury-is-too-mum-about-tarp-losses/#ixzz1kZmFKlsn)
TARP allocated $70 billion for AIG, but spent $67.8 billion. Taxpayers own 77% of AIG. AIG was given access to up to $182 billion in total, potential bailout help from the Treasury Dept. and the Federal Reserve.
Treasury will only break even on its AIG stake of 1.455 billion shares in the failed insurer if   AIG's stock sells at $28.73 a share. AIG currently trades at $25 a share.
Flooding the market with nearly 1.5 billion shares will likely drive the price lower, so the timing here for Treasury is understandably tricky.
AIG's stock has been bungee-cording, with a 2011 high of $61.18 on January 7, 2011, and a low of $20.07 on November 25, 2011," the SIGTARP report notes. To date, Treasury has gotten back $16 billion on its investment in AIG's common and preferred shares, a government official says.
GM got about $49.5 billion in TARP money to date; taxpayers own 32% of GM. In order to break even on GM, the Treasury will need to sell its roughly 500 million shares in GM at an optimistic $52.39 a share, once you factor in dividends and interest.
GM currently trades at $25 a share.
Moreover, the troubled automaker's stock has been volatile with a high in 2011 of $38.98 on January 7, 2011, and a low of $19.05 on December 19, 2011, the report says.
GM had a $23.1 billion initial public offering in November 2010 -- the largest IPO to date --  selling about 478 million shares.
However, the SIGTARP report notes that Treasury still "holds more GM shares than it sold in that IPO."
Altogether, TARP allocated $82 billion for the automakers, but spent a total of $80 billion. The GAO says Treasury lost $1.3 billion on its $12.5 billion investment in Chrysler.
The SIGTARP report also criticized Treasury for its optimistic statements made in October 2010, that it will "exit from government investments in AIG and the automotive industry much faster than anyone predicted."
And TARP invested about $17.2 billion in Ally Financial, for a 74% stake. The company formerly known as GMAC almost collapsed due to bad bets on subprime loans, among other things.
SIGTARP's report notes: "Ally is not currently public, so Treasury will need to participate in an IPO to sell its shares," noting Treasury has never sold its stock in Ally.
Ally Financial delayed a $6 billion initial public offering last June due to poor market conditions.
Taxpayers will likely be stuck with Ally for a number of years, since Ally's IPO could be years away, SIGTARP adds.
The SIGTARP report adds though that "when the largest banks repaid and exited TARP, the mistaken public perception was that TARP was essentially over."
But then "TARP morphed beyond a bank bailout into 13 programs, some of which are scheduled to last until as late as 2017," the report says.
It adds: "TARP will continue to exist for years" and that some programs, such as TARP's housing bailout, "were designed as a government subsidy with no return to taxpayers."
As for Treasury's housing bailout, TARP programs have spent to date $3 billion, or 6.6% of the $45.6 billion obligated.
The 19 states participating in what the government calls the "Hardest Hit Fund" have until 2017 to spend $7.6 billion in TARP funds, the SIGTARP reports.
The report also says that TARP's signature program to help homeowners, the government's "Home Affordable Modification Program," or HAMP, continues to struggle, with 762,839 homeowners in permanent modifications, of which 363,031 were funded by TARP.
That compares to 2.6 million private mortgage modifications, the SIGTARP report says. The report adds HAMP has turned down homeowners, who instead turn to private loan modifications through their lender, which are not as advantageous. The report also says lenders and mortgage servicers should do more to help modifications.