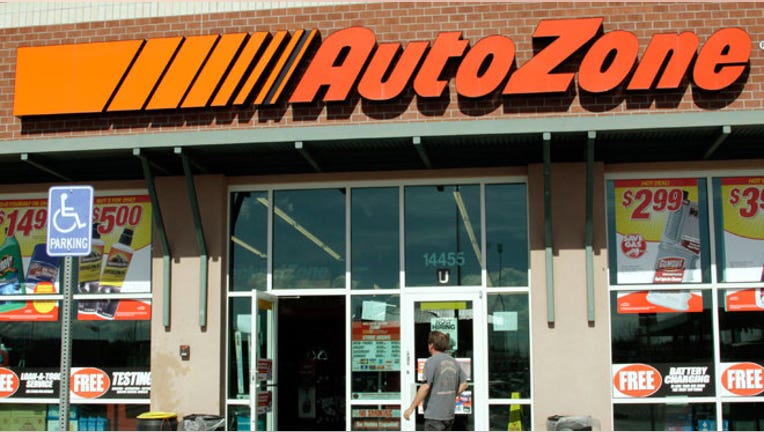 AutoZone (NYSE:AZO) on Tuesday became the latest retailer to fault delayed tax refunds for weak sales in the early part of the year, causing shoppers to put on the breaks.
The nation's largest auto-parts retailer booked a surprise drop in same-store sales, which fell 0.8% for its fiscal third quarter versus the 2.4% increase projected by Wall Street analysts. AutoZone CEO Bill Rhodes acknowledged that the first five weeks of the quarter was "significantly" below the company's expectations, "challenged by the well-publicized timing delays in IRS tax refunds."
Sales picked up in the final seven weeks of the quarter, but it wasn't enough to erase the soft start, Rhodes added.
AutoZone shares skidded 8.4% to $603.88 in recent trading. The stock is down about 23% since the start of the year.
Under a new law, the Internal Revenue Service is taking a closer look at tax returns that claim an additional-child tax credit or earned income credits. Retailers have said these customers are putting off purchases as they wait for their refunds to arrive.
AutoZone isn't alone in citing the delay in federal tax refund checks. Walmart (NYSE:WMT), the largest retailer in the world, said last week its most recent quarter got off to a slower start than expected due to the delay. Like AutoZone, Walmart said sales improved throughout the quarter. In April, Foot Locker (NYSE:FL) warned that its fiscal first-quarter earnings would come in less than expected, saying shoppers had less money to spend because of the late refunds.
Memphis-based AutoZone's net sales for the three months ending May 6 rose 1% to $2.6 billion, missing Wall Street's forecast for $2.7 billion.
Net income rose 1.3% to $331.7 million, and per-share earnings climbed to $11.44 from $10.77 in the same period a year earlier. Analysts were looking for stronger results of $11.98 a share.