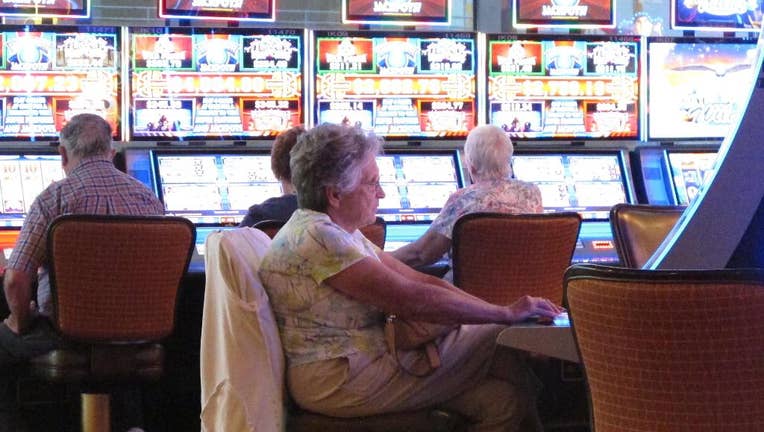 State voters are being promised that millions of dollars in new funding will flow to programs for senior citizens and the horse racing industry and to help a struggling Atlantic City if they approve a ballot question authorizing two new casinos near New York City. But what they're not being told is what tax rate the new casinos in the northern part of the state would pay or how much new money would be available.
On Tuesday, a state lawmaker proposed specific tax rates for the new gambling halls. Assemblyman Ralph Caputo told The Associated Press a casino at the Meadowlands Racetrack might be taxed at 35 to 40 percent while a costlier one in Jersey City could pay 15 to 20 percent.
"We've lagged behind in terms of being transparent," said Caputo, a northern New Jersey Democrat and former casino worker. "There's no use kidding anybody about that. The tax rate needs to be established."
The proposal came as pro- and anti-casino expansion forces are pouring millions of dollars into ads in the nation's most expensive media market to influence the outcome of the November referendum.
Since authorizing the referendum in March, state lawmakers have insisted they'll work out the details of the plan, such as the locations of the casinos and their tax rates, in legislation that may or may not be done before voters cast their ballots on the proposal.
Sen. Paul Sarlo, who has worked closely with fellow Democratic Senate President Steve Sweeney on the casino expansion plan, said he doesn't expect those decisions to be made before the referendum. He said the Legislature has been unable to agree on a plan to fund transportation expenses, and he predicted similar difficulty trying to forge an agreement on casino taxes.
"Plus, I don't think people are paying that much attention to this," he said. "I don't know that giving them additional details is going to get them more engaged."
Meadowlands track operator Jeff Gural and Hard Rock International want to build a casino at the East Rutherford sports complex, where the NFL's New York Jets and New York Giants play home games. A second casino in Jersey City, across the Hudson River from Manhattan, could cost $4 billion to $5 billion.
Atlantic City's eight casinos pay 8 percent in taxes, along with state-mandated redevelopment assessments of 1.25 percent.
Lobbying groups are running ads for and against the proposed expansion. Trenton's Bad Bet, which includes the president of the union representing casino workers in Atlantic City and the Atlantic City-area business groups, says voters are being asked to buy a pig in a poke.
"It's so vague that we have no idea who is going to build these casinos, where they will be built or how much they will pay in taxes," spokesman Bill Cortese Jr. said.
The group is funded in part by Genting Group, whose profitable Resorts World casino at the Aqueduct Racetrack in New York could be hurt by one or more new casinos nearby.
A pro-expansion group, Our Turn NJ, has been stressing that senior citizen programs could see $200 million in new funding each year. The group is backed by Reebok footwear magnate Paul Fireman, who's proposing the Jersey City casino, and Gural, who has offered to pay the 55 percent tax rate at which Pennsylvania slot machines are taxed.
The group issued a statement referring to opponents of expansion as "out-of-state gaming interests, who only care about protecting what is theirs."
"They have no concern for the needs of the people of New Jersey," it said, "and voters should not be fooled."
___
Follow Wayne Parry at http://twitter.com/WayneParryAC