Tax-Loss Selling: 3 Stocks I'd Be Glad to Sell Right Now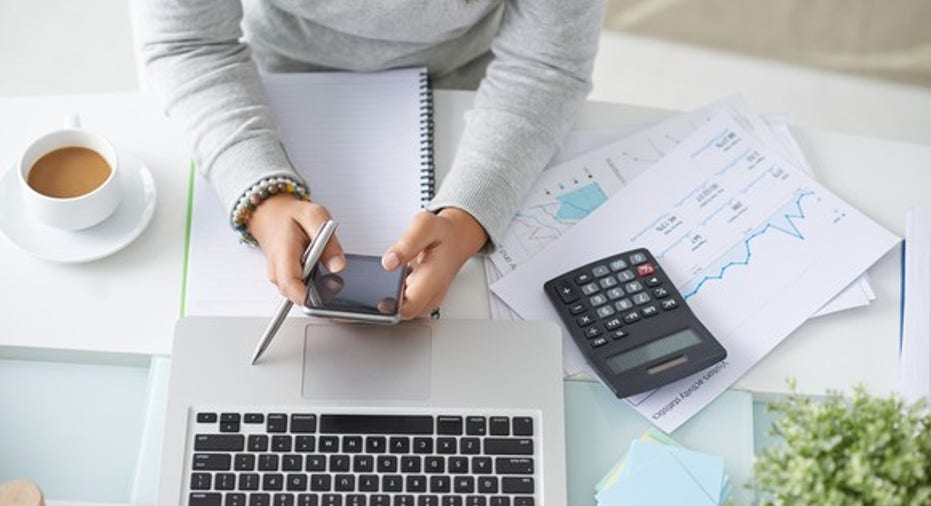 With the end of the year approaching, investors should review their portfolios and see if there are any beaten-down stocks that clearly aren't getting back up. Selling these stocks at a loss to reduce your tax bill might be wiser than holding on and watching them plunge even further next year.
Let's take a look at three stocks I'd be glad to dump for a tax deduction if I owned shares of them: Twitter (NYSE: TWTR), GoPro (NASDAQ: GPRO), and InvenSense (NYSE: INVN).
Image source: Getty Images.
Twitter
Twitter stock has fallen over 20% this year due to sluggish user and revenue growth. The company's monthly active users (MAUs) grew just 3% annually to317 million last quarter, and its revenue improved just 8% -- marking its slowest growth rate since its IPO in late 2013.
New initiatives, like its curated "Moments", haven't resonated with new users or marketers. A massive executive exodus andJack Dorsey's dual role as CEO of Twitter and Squarealso seemed to leave the company rudderless in the cutthroat social networking market.
Twitter plans to narrow its losses by laying off 9% of its employees and shuttering weaker services like Vine, but stock-based compensation expenses, which gobbled up 26% of the company's revenue last quarter, still remain a major weight on its bottom line. Moreover, downsizing could reduce its ability to keep pace with tough rivals like Facebook, Instagram, and Snap.
Twitter's best hope was to sell itself, but that ship has likely sailed as numerous suitors moved on. That's probably because Twitter still isn't really cheap at five times sales -- making it a pricey pick for both investors and potential buyers.
GoPro
GoPro stock has declined nearly 50% this year due to anemic demand for its action cameras, tough competition, and a botched product launch. Its revenue has declined annually for four consecutive quarters and its bottom line has dipped into the red, but the company believes that its sales can riseabout 43% during the holiday quarter and lift it back to non-GAAP profitability.
GoPro investors had counted on its Karma drone being a major seller during the holidays, but all 2,500 units sold so far were recently recalled due to abrupt power failures. GoPro then gave out free Hero 5 cameras to affected customers.
Image source: GoPro.
On top of that blunder, GoPro laid off 15% of itsworkforce and shuttered its entertainment unit, abandoning its dreams of transforming into a media company. But just like Twitter, downsizing in the face of tough competition is dangerous, especially when competitors like Samsung, Garmin, and TomTom are all selling more feature-rich action cameras with lower price tags. GoPro stock looks cheap at 1.3 times sales, but that valuation won't mean much if sales keep falling.
InvenSense
ChipmakerInvenSense has lost nearly 30% of its value this year due to slowing sales, its dependence on Apple (NASDAQ: AAPL), the saturation of the smartphone market, and tough competition from bigger competitors like STMicroelectronics (NYSE: STM) and Bosch.
InvenSense is best known for supplying motion sensors (gyroscopes and accelerometers) to top mobile device makers. But its sales growth has decelerated for five straight quarters, and it posted negative year-over-year sales growth for the past two. The company talks a lot about expanding into other markets like Internet of Things gadgets, drones, cars, and VR headsets, butApple orders still accounted for 58% of its revenue last quarter.
InvenSense's decline arguably started after Apple chose STMicro's motion sensors over InvenSense's for the Apple Watch last year. That move indicated that Apple could switch back to STMicro's motion sensors, which powered iPhones in the past. STMicro's superior scale could also make it a cheaper choice for OEMs, which are struggling to make a profit in the heavily commoditized mobile market. There's some hope that InvenSense's low P/E of 2 makes it a lucrative buyout target, but the company could be marginalized by rivals like STMicro and Bosch before that happens.
The bottom line
It's always painful to sell a stock for a loss, and everyone's situation is different, but sometimes bailing out is the right move. Twitter, GoPro, and InvenSense all trade below their IPO prices because their core business models are breaking down. They might eventually get their acts together, but maybe it makes more sense to write off the losses on your taxes today than wait another year to find out.
10 stocks we like better than InvenSense When investing geniuses David and Tom Gardner have a stock tip, it can pay to listen. After all, the newsletter they have run for over a decade, Motley Fool Stock Advisor, has tripled the market.*
David and Tom just revealed what they believe are the 10 best stocks for investors to buy right now... and InvenSense wasn't one of them! That's right -- they think these 10 stocks are even better buys.
Click here to learn about these picks!
*Stock Advisor returns as of Nov. 7, 2016
Leo Sun has no position in any stocks mentioned. The Motley Fool owns shares of and recommends AAPL, FB, GPRO, and TWTR. The Motley Fool owns shares of INVN and has the following options: long January 2018 $90 calls on AAPL, short January 2018 $95 calls on AAPL, short January 2019 $12 calls on GPRO, and long January 2019 $12 puts on GPRO. Try any of our Foolish newsletter services free for 30 days. We Fools may not all hold the same opinions, but we all believe that considering a diverse range of insights makes us better investors. The Motley Fool has a disclosure policy.