Take-Two Interactive Shows It Still Knows How to Play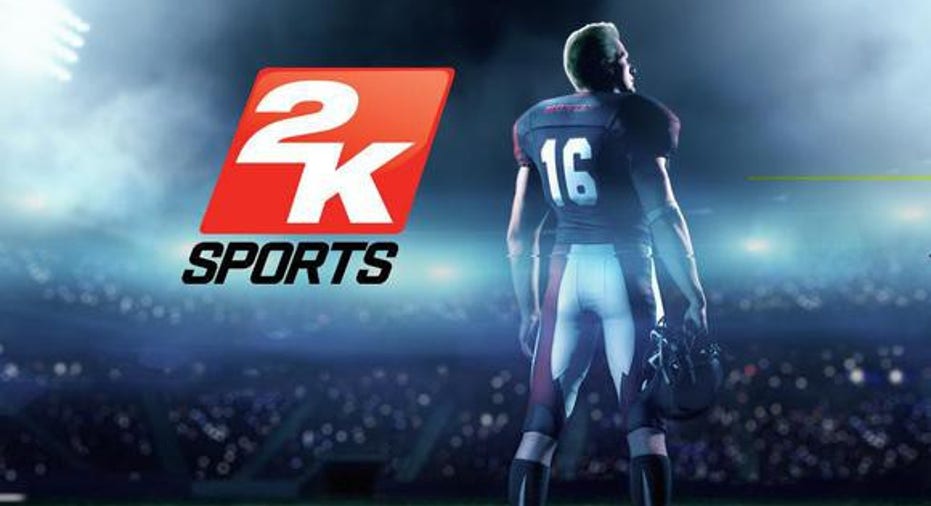 Image source: Take-Two Interactive.
The video game business is a volatile one, with companies seeing huge bumps in revenue and profits when they release blockbuster new titles and then falling back as sales of those winning games start to fall off. Take-Two Interactive Software has been in that situation for years, as various iterations of its Grand Theft Auto franchise have produced spikes in demand after their release. Coming into Wednesday's fiscal fourth-quarter financial report, Take-Two investors were ready to endure a substantial drop in sales and earnings compared to the year-ago quarter, but Take-Two managed to outpace downbeat expectations. Let's look more closely at how Take-Two did and whether it can continue to do better than many have feared.
Take-Two keeps winning
Take-Two Interactive's fiscal fourth-quarter results didn't look all that strong on their face, but they actually held up very well compared to what investors had expected to see. Adjusted revenue fell 20% to $342.5 million, but that was far better than the $306 million consensus forecast among those following the stock. Similarly, adjusted net income of $51.7 million was down 5% from the year-ago quarter, but the corresponding adjusted earnings of $0.46 per share was fully $0.20 better than what investors had expected to see.
Looking more closely Taking a closer look at Take-Two's numbers, the video game company once again pointed to Grand Theft Auto V and its online counterpart, NBA 2K16, and WWE 2K16 in powering net revenue higher, along with the newer XCOM 2. Recurring revenue jumped 15% from the year-ago quarter, and revenue from digitally delivered content rose by 12%. More than half of Take-Two's digitally delivered content and more than a third of its total adjusted revenue came from recurring sources, and catalog sales came in at $211.3 million, led by offerings in the Grand Theft Auto and Borderlands series.
For the full year, Take-Two's numbers showed similar characteristics. Adjusted revenue dropped 6.5% and adjusted net income was down by half a percentage point from year-ago levels, and revenue from recurring sources grew by a third to make up about half of digital revenue and a quarter of total adjusted sales.
Take-Two CEO Strauss Zelnick celebrated the news. "Fiscal 2016 marked the third consecutive year of stronger-than-expected non-GAAP revenues and profits for Take-Two," Zelnick said. The CEO pointed to Grand Theft Auto V and its "continued extraordinary performance" as well as ongoing momentum from sports-based franchises as key drivers of growth both now and going forward.
What's ahead for Take-Two?
Looking forward, Take-Two has big plans for the coming year. As Zelnick said, "Fiscal 2017 is poised to be another strong year for Take-Two," and he pointed to the new Battleborn release and the upcoming releases of Mafia III and Sid Meier's Civilization VI in adding to the annual lineup of sports-franchise updates. The CEO also teased longer-term ideas, noting that "Rockstar Games is of course hard at work on some exciting future projects that will be revealed soon."
However, Take-Two's guidance for the coming fiscal year will leave some investors wanting more. The company said that it expects adjusted revenue in the fiscal first quarter of between $225 million and $260 million, and that should produce an adjusted loss of between $0.30 and $0.40 per share, defying current expectations among investors for a modest profit and substantially higher sales. Similarly, full-year fiscal 2017 revenue of $1.5 billion to $1.6 billion would be well below the $1.78 billion consensus forecast among investors. Adjusted full-year earnings of $1 to $1.25 per share won't make those who were expecting close to $2 per share very happy either.
Take-Two Interactive investors didn't react strong to the news, initially bidding shares higher in after-hours trading following the announcement but later sending the share price closer to where it had finished the regular session. The big question that Take-Two will have to answer over the coming year is whether it has deliberately underestimated its prospects or whether it truly sees much larger challenges ahead than investors were accounting for. If it's the latter, then shareholders might need to adjust their expectations way down for fiscal 2017.
The article Take-Two Interactive Shows It Still Knows How to Play originally appeared on Fool.com.
Dan Caplinger has no position in any stocks mentioned. The Motley Fool owns shares of and recommends Take-Two Interactive. Try any of our Foolish newsletter services free for 30 days. We Fools may not all hold the same opinions, but we all believe that considering a diverse range of insights makes us better investors. The Motley Fool has a disclosure policy.
Copyright 1995 - 2016 The Motley Fool, LLC. All rights reserved. The Motley Fool has a disclosure policy.