Take a Look: Global Bank Shares Under Pressure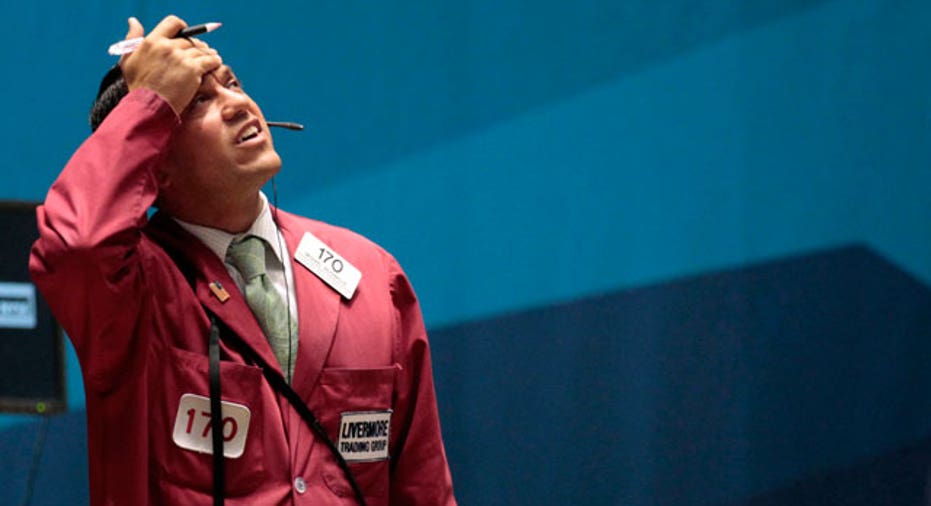 Many of the world's most powerful financial institutions have seen their shares smashed by global economic and sovereign debt turmoil this year, far under-performing the broader market.
Investors are becoming increasingly concerned over the sovereign debt crisis in the 17-member euro currency bloc, coupled with stalling economies.
Analysts have even warned that the crisis may set off a credit crunch that can endanger economies across the globe. And for global banks, continued debt concerns and slow economic growth could mean more tough times ahead.
Since January, global financial institutions have felt enormous pressure as debt fears, market volatility and political wrangling has dramatically increased uncertainty in the industry.
French bank BNP Paribas (NYSE:BNPQY) has seen its shares drop nearly 48% over the last nine months, marking a stark decline for one of Europe's most prominent financial institutions.
UBS (NYSE:UBS) has its own share of problems. In addition to a 32% decline in its stock market value, the Swiss banking behemoth announced last week that one of its London traders made unauthorized transactions that cost the company $2.3 billion in losses.
Investors also are wary of National Bank of Greece (NYSE:NBG), one of eight Greek banks downgraded Friday by Moody's Investors Service. Greece's largest bank has lost 53% of its value since January. With a debt of more than $473 billion, Greece is one of the more notable cases of European debt troubles, and lawmakers in the country are currently working on possible solutions.  Indeed, highly-indebted Greece is struggling to avert a default that many analysts have warned may send a powerful ripple throughout the European financial system.
Japan's Mitsubishi UFJ Financial Group (NYSE:MTU) has fallen 22% this year. The Japanese currency is trading near a record-high of 75.94 yen to a single U.S. dollar. While this has turned the yen into a safe haven for some investors, Japan's lingering economic woes were heightened after the devastating earthquake and tsunami sparked a crisis that hurt some of the country's biggest companies in March.
Perhaps concerning investors most of all is Goldman Sachs (NYSE:GS). The Wall Street giant might post a quarterly loss for the first time since the onset of the financial crisis, according to a report by Barclays Capital released this week. Goldman has steadily declined since January, dropping 43% on the stock market this year.