Takata bankruptcy may put recall costs squarely on automakers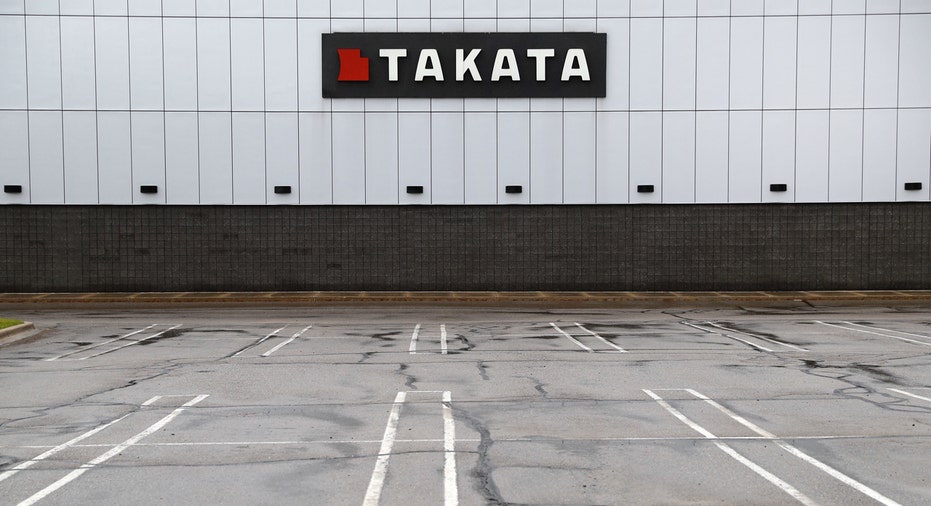 Updated
Takata's bankruptcy filing will make it more challenging for automakers to recoup the cost of repairing millions of vehicles with defective air bags.
Honda (NYSE:HMC), General Motors (NYSE:GM), Ford (NYSE:F) and nearly every other major automaker have recalled around 42 million vehicles in the U.S., making it the largest automotive recall in history. Faulty Takata air bag inflators, which can cause air bags to explode with shrapnel-like material, sparked a global recall spanning 100 million parts. The weight of the massive recall sent Takata into bankruptcy on Monday, a move that executives said was necessary to continue production of replacement parts.
So far, automakers have shouldered the brunt of the cost. Most manufacturers have estimated how much money they will spend in total on repairs, whether or not any costs are ultimately shared with Takata. However, the odds of being reimbursed by the now-bankrupt the Japanese supplier are likely slim, according to automakers.
Honda, which accounts for roughly half of the affected vehicles worldwide, has already booked charges amounting to 556 billion yen ($5 billion) for its air bag recalls. Honda officials in Japan said the company had expected it would be difficult to secure compensation from Takata, according to Reuters. A spokesperson told FOX Business that Honda has already accounted for what it believes to be the total cost of completing the recalls on its own.
"Our focus remains on taking care of our customers by ensuring an adequate supply of replacement parts and encouraging owners of affected vehicles to complete necessary repairs," the Honda spokesperson said.
Ford isn't disclosing the cost of its Takata air bag repairs, saying it included the estimates in its overall financial outlook.
"We are following NHTSA's coordinated remedy to phase in vehicles by model, model years, and regions, over the next few years," a Ford spokesperson said.
In a statement, GM said any material financial impact related to the Takata recalls would be reflected in its public financial reports. GM has estimated that it will cost $320 million to replace inflators in 2.5 million vehicles. The company also could spend $550 million on another 4.3 million vehicles that may need repairs, but it was working with the National Highway Traffic Safety administration to prove those vehicles have air bags that work properly.
GM added that does not anticipate any supply disruptions as a result of Takata's bankruptcy. The company was part of a group of global automakers that held discussions with Takata and Key Safety Systems prior to Monday's filing.
Nissan warned that it doesn't expect Takata to provide reimbursements, but the Japanese car maker has already set aside reserves to pay for the recalls.
"Although we have acquired the right to be reimbursed for the costs of both past and future recalls from Takata and its affiliates, following Takata's filing, it is likely that we will not be able to exercise this right in most cases," Nissan said in a filing with the Tokyo Stock Exchange.
Nissan issued a separate statement saying it's "working as quickly as possible to ensure that affected owners can visit their dealer for corrective action as soon as possible." Nissan is working with alternative suppliers to make new inflators for a prompt rollout in future vehicles.
Takata officials said it remains unclear how much all of the recalls will cost, according to the Associated Press.  There is still a long way to go before repairs are finished. Dealers have replaced inflators in 36% of the affected vehicles in the U.S.
Key Safety Systems, a Michigan-based supplier, has stepped in with an offer to buy Takata's assets for $1.6 billion, although the sale must be approved by the court. Takata is expected to use $1 billion of the proceeds to cover its settlement of criminal charges with U.S. authorities. The settlement includes $850 million that would go to automakers, but that sum is expected to cover just a portion of the industry's recall expenses.
In its filing for Chapter 11 protection, Takata said its liabilities currently exceed $10 billion.