Taiwan Semiconductor Mfg. Co. Ltd. Reportedly Considering Wafer Price Cuts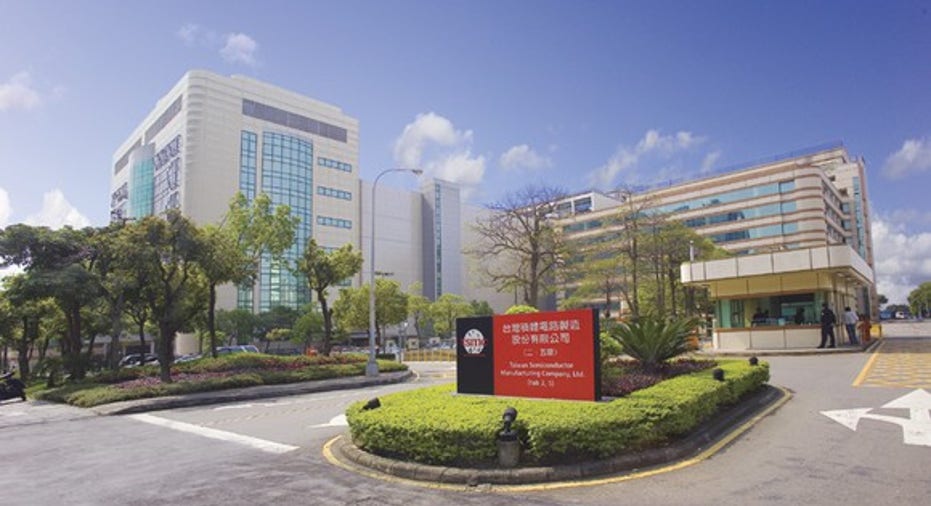 A TSMC chip plant. Image credit: TSMC.
According to DIGITIMES, contract-chip manufacturer TSMC is "considering dropping contract prices" of silicon wafers built on its 16-nanometer and 20-nanometer technology. This move, the report claims, would be intended to "help ease the pressure" of "declining [average selling prices] and gross margins" for smartphone chipmakers.
What does this mean for TSMC and its customers? Let's take a closer look.
Negative for TSMCLowering prices without a corresponding decline in cost structure on TSMC's part means that TSMC would see gross profit margin compression on these products. Further, it's not clear that TSMC would actually stimulate volume growth from such price cuts; unit demand is driven by end-user demand for smartphones.
The "positives" I could see for TSMC would be that such a move could build goodwill among its customers, potentially lowering the likelihood that they would move their chips to other foundries. However, I would imagine that, if TSMC has superior technology/yields, customers will stay; if TSMC falls behind, customers will defect.
I don't see much upside here for TSMC, but the financial downside is quite clear. Taking a per-unit margin hit without the expectation of volume growth just seems like a bad plan.
Neutral for customersThe DIGITIMES report claims that this move could be done to ease the gross-margin pressure among its customers. A lower-cost structure for customers should mean that, for the same selling prices, TSMC's customers should be able to keep more of the selling price as gross profit.
However, I'm not sure that I really buy this argument. The market for smartphone processors is a competitive one, so if any one of TSMC's customers chooses to cut prices to try to gain share, others would be forced to follow suit. The only "winners" in such a scenario would be the phone makers, as they would be able to get cheaper chips, boosting their own margins.
Cutting prices on leading-edge technology seems like a losing propositionI don't think that cutting prices on leading-edge silicon wafers would be a particularly good move on TSMC's part. Once those prices come down, they'll be down for pretty much the entire life cycle of the technology node. And given that 16-nanometer FinFET is expected to be a long-lived technology node, such cuts could potentially have negative long-term implications.
Additionally, if TSMC cuts prices on 16-nanometer wafers, could this mean that 10-nanometer wafer prices would have to come down, too, in order to ensure that "cost per transistor" comes down generation over generation?
The Foolish bottom lineAt the end of the day, TSMC's customers suffer from both an intensely competitive environment, as well as slowing end demand for smartphones. Even if TSMC cuts wafer prices, it isn't going to make people want to buy smartphones again. It's also not going to change the fact that the smartphone applications-processor market continues to be fierce.
TSMC's best bet at keeping its own margins high would be to make sure its own cost structures continue to be good (i.e. good yields), and to make sure that it has leading-edge technology that customers are willing to pay for.
The article Taiwan Semiconductor Mfg. Co. Ltd. Reportedly Considering Wafer Price Cuts originally appeared on Fool.com.
Ashraf Eassa has no position in any stocks mentioned. The Motley Fool has no position in any of the stocks mentioned. Try any of our Foolish newsletter services free for 30 days. We Fools may not all hold the same opinions, but we all believe that considering a diverse range of insights makes us better investors. The Motley Fool has a disclosure policy.
Copyright 1995 - 2016 The Motley Fool, LLC. All rights reserved. The Motley Fool has a disclosure policy.