T-Mobile's Plan to Keep Wireless Customers Switching to the Un-carrier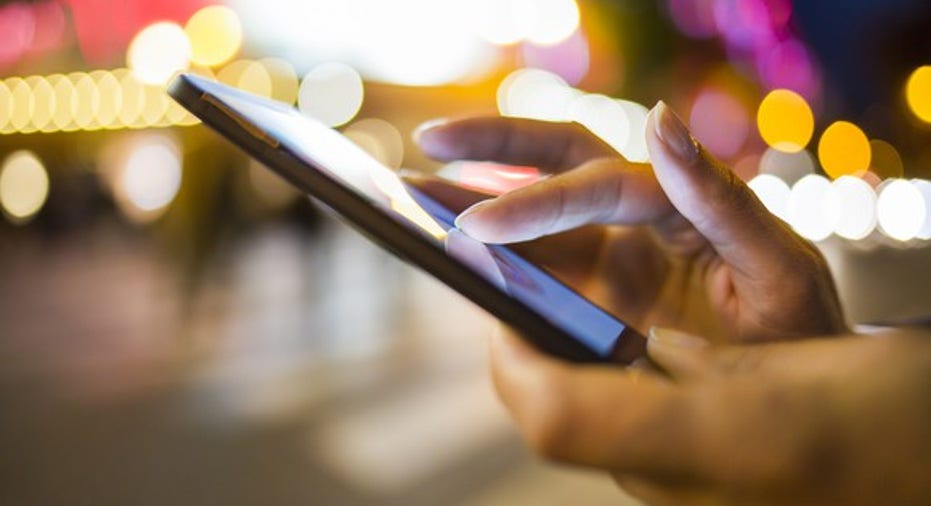 Image source: Getty Images.
Last quarter was one of the worst for T-Mobile (NASDAQ: TMUS) in recent history. It added just 890,000 postpaid customers, 646,000 of which were phone connections.
Now, that is more than all of its major competitors combined. Verizon (NYSE: VZ) added 615,000 postpaid customers (86,000 phones); AT&T (NYSE: T) added 72,000 (lost 180,000 phones); Sprint (NYSE: S) added 180,000 postpaid customers (173,000 phones). But T-Mobile had been on a streak of seven straight quarters in which it added over 1 million postpaid customers.
T-Mobile performs best when there's a high amount of consumer switching. Last quarter, the industry reached a 15-year low in customer switching, according to The Financial Times [subscription required]. Although T-Mobile isn't struggling to add new customers, the low amount of switching will make its job harder going forward. Here's how it plans to continue grabbing market share.
Take advantage of the network expansion
T-Mobile has expanded its LTE network to include 311 million people in its coverage area. That puts it nearly in line with AT&T and Verizon.
Just as importantly, if not more so, T-Mobile is rapidly deploying its low-band spectrum this year. Low-band spectrum covers wider ranges and provides better in-building cell service. T-Mobile is already covering an area with more than 200 million people with its 700 MHz low-band spectrum and has plans to expand to bring 70 million more into the area. T-Mobile VP of Investor Relations Nils Paellmann said recently that it will expand to about 60 million more before the end of the year.
However, T-Mobile's network expansion has outpaced its ability to market and serve customers in the new areas where it has coverage. T-Mobile had 3,600 storefronts at the end of last year, which reached about 230 million people. T-Mobile plans to open 400 new stores this year. Paellmann told analysts at Oppenheimer's annual tech conference earlier this month that the increased store count will expand its marketing and distribution footprint to another 30 million to 40 million people by the middle of next year.
Those stores represent a big opportunity for T-Mobile to grab new customers. "If you think about it, in those new territories we essentially have zero ... penetration today," Paellmann told the audience at the conference. "So there's a significant opportunity here to get new customers in those areas."
Grab more families with superior value
One area of focus for T-Mobile is in family plans. The company heavily promotes its family plan of four lines with 6 GB of data each for $120 per month. Comparable plans at AT&T and Verizon are $235and $170, respectively -- although AT&T is offering unlimited data on four lines for $180 if you're a TV customer.
T-Mobile believes it can do more with family plans. That's evidenced by the fact that its customers per account were only 2.6 as of the end of the second quarter. While that's an improvement from the 2.4 customers per account T-Mobile had at the end of the first quarter in 2015, it's still well behind Verizon's three per account.
Family plans require coordination of multiple customers to switch. That makes them harder to take away from competitors. But T-Mobile is offering better pricing, a solid network, and additional benefits like BingeOn and Music Freedom in an attempt to win the valuable customers.
Potential for the iPhone 7 to cause a stir
There's been a lot of debate about whether the iPhone 7 -- rumored to be released next month -- will sell well. Apple (NASDAQ: AAPL) had blockbuster sales two years ago with the iPhone 6. "It's the two-year anniversary of the [iPhone] 6, which obviously was a real big one," Paellmann told analysts at Oppenheimer. "So that alone, I think, will drive some upgrade decisions I would think, and with it some switching decisions."
Apple reportedly will release the newest iPhone on Sept. 7, so we'll be able to find out soon what kind of demand there is for the latest device. Early reports are that the latest update is more incremental compared with previous new-number iterations. And with customers holding on to their devices longer and paying off their equipment installment plans, it's possible carriers could see fewer upgrades with the latest iPhone. Customers may well wait another year for a more significant update.
Even so, the newest iPhone is bound to drive a large amount of upgrades even if it's not the same as the past few years. And since customers are most likely to switch carriers when upgrading devices, that's an opportunity for T-Mobile, as it's typically a share-taker in situations where customers switch carriers. It maintained positive porting ratios with all of its major competitors last quarter.
So between the improved network and store count expansion, the heavy family plan promotions, and the potential demand for new iPhones, T-Mobile is positioned to continue adding more customers than are all of its competitors combined.
A secret billion-dollar stock opportunity The world's biggest tech company forgot to show you something, but a few Wall Street analysts and the Fool didn't miss a beat: There's a small company that's powering their brand-new gadgets and the coming revolution in technology. And we think its stock price has nearly unlimited room to run for early in-the-know investors! To be one of them, just click here.
Adam Levy owns shares of AAPL and VZ. The Motley Fool owns shares of and recommends AAPL and VZ. The Motley Fool has the following options: long January 2018 $90 calls on AAPL and short January 2018 $95 calls on AAPL. The Motley Fool recommends TMUS. Try any of our Foolish newsletter services free for 30 days. We Fools may not all hold the same opinions, but we all believe that considering a diverse range of insights makes us better investors. The Motley Fool has a disclosure policy.