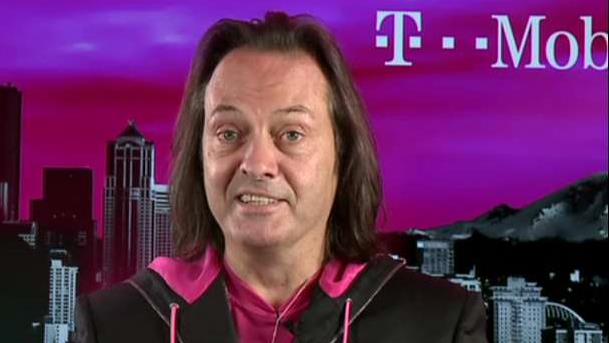 Time Warner (NYSE:TWX) is once again part of block buster deal that could change how consumers view content through the mass-media lens.
Sixteen years after the collapse of the AOL-Time Warner merger, the parent company of CNN, HBO and film studio Warner Bros announced Saturday it will be acquired by AT&T (NYSE:T) in a deal valued at $85 billon.
T-Mobile (NYSE:TMUS) CEO John Legere told FOX Business Network's Liz Claman on Monday, AT&T's customer base is at a decline and he believes the deal ensures "continued movement" in the short-term from AT&T to T-Mobile.
"When [AT&T] announced the Direct TV acquisition, they have not added a single postpaid phone customer since. So, revenues are declining, customers are declining and they are trying to vertically integrate them into new growth businesses and a lot of that is because on an average month, about 50% of the increase in our business comes from AT&T," Legere said on FOX Business Network's Countdown to the Closing Bell.
In 2014, AT&T agreed to acquire the country's biggest satellite television provider, DirecTV, in a deal close to $50 billion.
More from FOXBusiness.com
Legere said AT&T's ability to acquire a massive amount of content would allow room for the company to "preferentially control" its content for its customers.
"Now, number one that would kill those businesses that they are buying so it's a dumb thing and number two, that would be an anti-trust thing that I want Washington to look at," he said.
Legere said he thinks the biggest deal of the year will most likely be approved despite backlash from lawmakers and even the presidential candidates.
"I actually think it'll be a very long road and there will be some things they have to do but it will probably go through," he said.
Republican presidential nominee Donald Trump suggested at a campaign stop Saturday in Gettysburg, Penn. such a merger would be blocked under his administration, while Democratic nominee Hillary Clinton's running mate also suggested the merger could create an anti-competitive environment.