Synaptics Incorporated Stock: A Value Investor's Dream?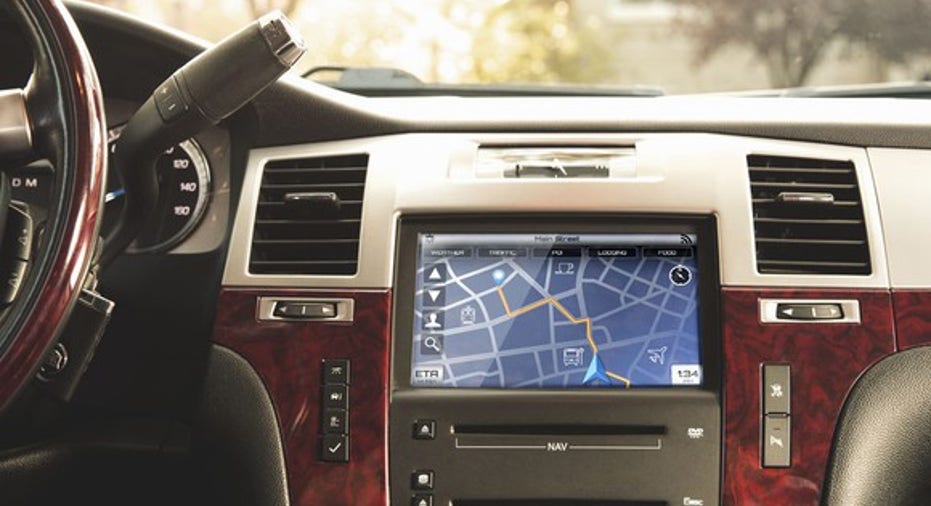 Despite closing up 4.5% by the end of trading on June 23, Synaptics shareholders are still feeling the ill effects of its most recent bout of bad news: paring its global workforce by an estimated 160 people, reducing its total headcount by 9%. Synaptics is also implementing a "space consolidation program," which is simply a nice way of saying it's closing offices. Combined, the moves are expected to result in charges of between $13 million and $15 million in the coming quarters.
Synaptics stock had already been under pressure given the much-publicized slowing of the PC and smartphone markets, both key areas of past growth, so the cost-cutting efforts fueled the bearish fire, which explains why its shares are down 29% year to date. But before shareholders and investors throw in the towel, Synaptics' recent woes combined with some much-needed good news -- have also created a fantastic value opportunity.
Image source: Synaptics.
Where to from here?
Synaptics hasn't been sitting idly by, lamenting the saturated smartphone and dying PC industries. It was Novemberof last year when Synaptics let the world know its intentions in the fast-growing smart car market. At the time, Synaptics had already made inroads with auto manufacturers with a number of key wins thanks to its industry-leading display driver circuits.
Infotainment systems are quickly becoming the norm in new cars, and Synaptics counts some of the world's largest automakers here and abroad as customers. But the good news doesn't stop with display drivers, as evidenced by the recent announcement of the "broad availability" of its much-anticipated ID touch sensors specifically designed for smart cars.
In addition to the obvious touch sensor encryption and biometric applications, including unlocking a vehicle or starting it with nothing more than a touch, Synaptics said its new "fingerprint sensor evaluation kit (EVK)" also recognizes "user input gestures including swipes, taps and long presses," making it ideal for infotainment systems as well.
Cars are quickly becoming the ultimate mobile device, and the potential for new features such as Synaptics' solution are nearly limitless. That, of course, means some heady competition from touch-sensor early adopters, including Apple and Samsung .
Oh, the possibilities
As far back as the iPhone 5s release in the fall of 2013 and the Samsung Galaxy 5s introduced in early 2014, fingerprint sensors were prominently featured. It's not difficult to imagine either of the industry's big boys -- both of whom are actively targeting the smart car market, too -- translating similar fingerprint ID touch technologies as part of their respective car solutions.
But don't count Synaptics out. Thanks in part to its existing relationships with global auto manufacturers, Synaptics has a built-in base of customers to target for its new EVK solution. And at $402.5 million in sales last quarter -- Synaptics' fiscal 2016 Q3 -- it will take a lot less to move the revenue needle in the right direction than for either Apple's or Samsung's smart car efforts.
Not to mention, based on virtually every estimate, the automotive infotainment market is poised to explode. One forecast suggests infotainment systems will generate $33.8 billion in revenue by 2022 -- and that could prove overly conservative considering the results of a recent survey.
A group of new car buyers were asked which was more important to them, their new car's infotainment system, or driving performance. In today's mobile-centric world, the infotainment system has already become more important to a majority of new car buyers than performance. Of course, Synaptics' newly introduced fingerprint sensor kit has a host of potential applications beyond infotainment, but its rapid adoption could springboard the use of ID sensors throughout a car.
The EVK solution was likely one of the new opportunities CEO Rick Bergman was considering when he alluded to Synaptics' "short-term pause in our top-line growth" last quarter. No, smart car fingerprint sensors won't miraculously turn Synaptics' revenue misfortunes around overnight: transforming a business to tackle new opportunities takes a while.
However, at its currently depressed stock price and long-term growth prospects in a skyrocketing, multibillion-dollar market at the ready, Synaptics warrants a good, long look for investors in search of value.
The article Synaptics Incorporated Stock: A Value Investor's Dream? originally appeared on Fool.com.
Tim Brugger has no position in any stocks mentioned. The Motley Fool owns shares of and recommends Apple. The Motley Fool has the following options: long January 2018 $90 calls on Apple and short January 2018 $95 calls on Apple. Try any of our Foolish newsletter services free for 30 days. We Fools may not all hold the same opinions, but we all believe that considering a diverse range of insights makes us better investors. The Motley Fool has a disclosure policy.
Copyright 1995 - 2016 The Motley Fool, LLC. All rights reserved. The Motley Fool has a disclosure policy.