Sweltering heat in Phoenix grounds some flights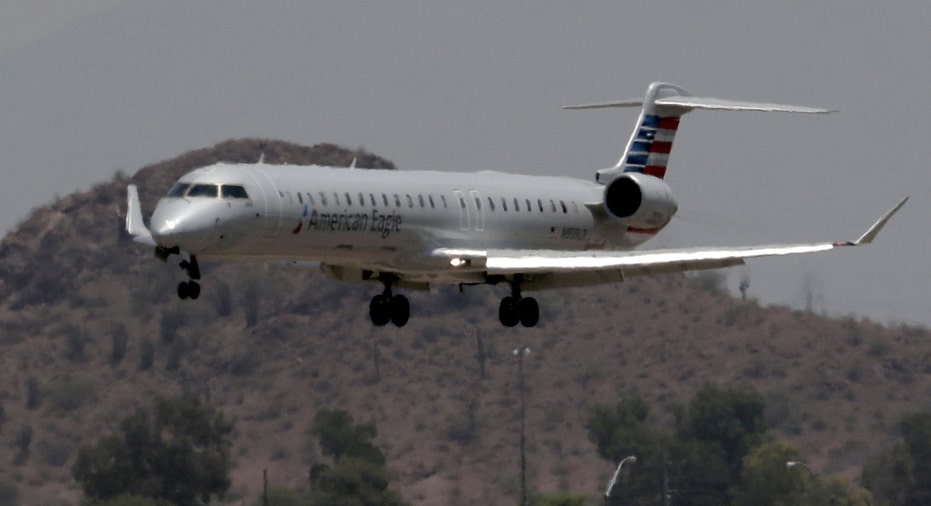 Some locals say it's simply a "dry heat," but the sweltering temperatures in Phoenix this week are enough to ground some flights at Sky Harbor International Airport.
American Airlines (NASDAQ:AAL) said it canceled 22 flights out of Phoenix, plus another 21 flights bound for the Arizona city on Tuesday. Another seven flights heading to Phoenix would be delayed. On Monday, the airline made seven cancellations.
An American Airlines spokesperson said extreme heat is impacting American Eagle regional flights, which are operated by Mesa Airlines and SkyWest (NASDAQ:SKYW). Those flights use the Bombardier CRJ, a jet that can fly when temperatures are up to 118 degrees Fahrenheit. By comparison, the Airbus (127 degrees) and Boeing (126 degrees) aircraft used by American Airlines have higher maximum operating temperatures.
"Extreme heat, which is forecast to impact Phoenix June 19-21, may affect your upcoming travel plans. If your flight is scheduled to arrive and/or depart Phoenix June 19-21 between 3 p.m. and 6 p.m., we are offering flexibility that will allow you to change your travel plans without a fee," the airline wrote in a message to customers.
United Continental (NYSE:UAL) has one United Express regional flight that is delayed Tuesday afternoon from Los Angeles. A spokesperson said United will continue to monitor the weather in Phoenix.
A Delta Air Lines (NYSE:DAL) spokesperson said the carrier hasn't cancelled any flights due to the heat wave, and it doesn't expect any cancellations on Tuesday.
Temperatures hit 88 degrees in Phoenix by 7 a.m. local time, according to the National Weather Service. The heat is forecast to reach a high of 120 degrees on Tuesday and 116 degrees on Wednesday. Phoenix tied a record high of 118 degrees on Monday.