Sweden, Japan condemn NKorean tests, pledge closer ties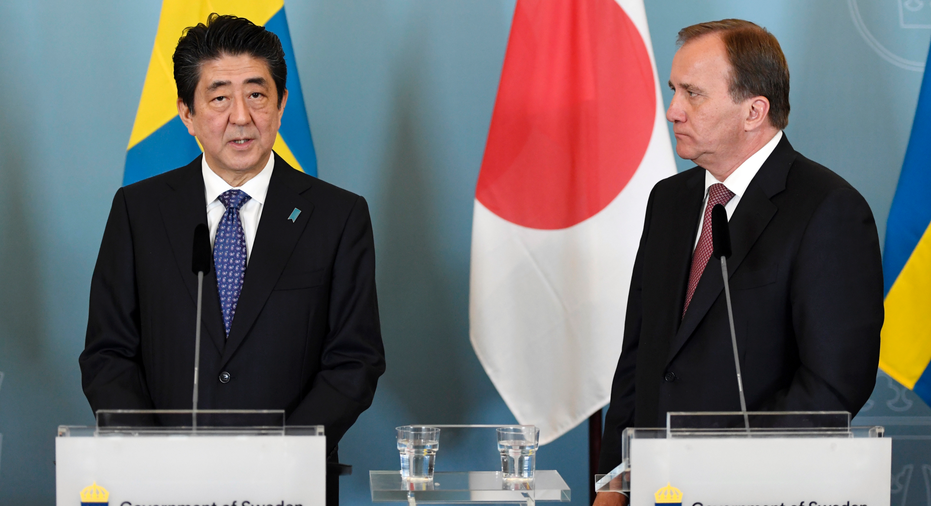 The leaders of Sweden and Japan have demanded that North Korea halts missile tests, and pledged increased cooperation in the U.N. Security Council.
During a visit to Sweden by Japanese Prime Minister Shinzo Abe, Swedish counterpart Stefan Lofven described the tests as a "threat to global peace ... and security."
Abe condemned the April attack in central Stockholm when the driver of a stolen truck killed five pedestrians and injured 14 people. Abe said that Japan and Sweden would work together to combat terrorism.
Both leaders also discussed increasing bilateral trade ties as the two countries prepare to celebrate the 150th anniversary of diplomatic relations next year.
Abe's visit to Stockholm was the first leg of a Nordic tour, which also takes him to Finland and Denmark.