SVB collapse shares 'bloodcurdling' similarity to Lehman collapse: Expert
The Fed enabled 'bad behavior' inside Silicon Valley Bank, Larry McDonald says
As federal banking regulators have moved to protect all Silicon Valley Bank depositors, one market guru and best-selling author is warning of similarities between this collapse and the Lehman Brothers'.
"When you suppress the cost of capital for longer and longer and longer periods of time, you enable, you incentivize bad behavior," The Bear Traps Report founder Larry McDonald said on "Mornings with Maria" Monday.
"And what I saw inside of Lehman and what we just learned over the weekend as to the way this bank was managing itself," the expert continued, "it's just bloodcurdling irresponsibility and the Fed enabled it. And then when they juiced rates up higher, they're essentially just blowing up these bad actors."
McDonald's comments come just one day after federal regulators held an auction for the failed Silicon Valley Bank (SVB), after the nation's 16th-largest bank primarily used by the tech industry declared bankruptcy amid a liquidity crunch that came about as depositors needing cash withdrew funds, which forced the bank to sell bonds at a loss to cover withdrawals and stymied the firm's efforts to raise additional capital to stave off the bank run.
SILICON VALLEY BANK HAD MORE RED FLAGS THAN A C.C.P. MEETING BUT REGULATORS CARED ABOUT CLIMATE NOT BANK RISKS
In addition to the auction, the FDIC in concert with the Treasury Dept. and Federal Reserve announced a systemic risk backstop under which all SVB depositors will be protected.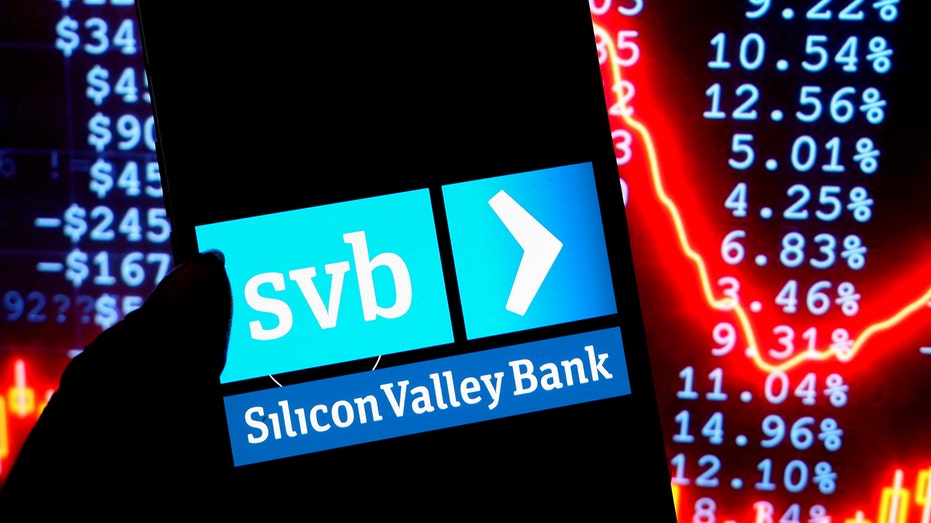 Response from regulators provides only a temporary fix, McDonald argued, while cautioning that taxpayer risk still exists even after this "bailout" attempt.
"This is the Federal Reserve using its balance sheet to socialize the losses and provide liquidity to potentially lots of banks," McDonald explained. "There are a number of banks this morning that are down 50, 60%, so this has got a knock-on effect. They've basically used a Band-Aid, but it's clearly a risk to the taxpayer because, at the end of the day, the taxpayer backs up the Federal Reserve."
The expert further pointed out how SVB's fallout will have a greater overall fiscal impact, noting the recent COVID-19 pandemic response cost the U.S. around $10 trillion, while the 2008 Lehman crisis triggered $2.5 trillion in response.
"Your hard assets are going to be an incredible place to invest because the dollar is weakening globally as the U.S. is moving toward recession. This uncertainty and these bank runs nearly guarantee a deep recession, and then eventually, the taxpayer is going to have to come up with more when they do a real fiscal bailout. Right now we're in the monetary bailout," McDonald advised.
Last week, McDonald told host Maria Bartiromo that there's "one of the highest possibilities" of a market crash within the next 60 days, according to Lehman systemic risk indicators. The expert clarified, Monday, that the looming downfall will be like "a really bad, kind of [savings and loans] 1980s-type crisis."
"The market probably drops 20 to 30% from here because, at the end of the day, we're trading at 19-times earnings. And we have literally four banks that have blown up in the last week. We got one more on the way probably today or tomorrow," McDonald said.
GET FOX BUSINESS ON THE GO BY CLICKING HERE
New York-based Signature Bank was the latest financial institution to be shut down to protect consumers and the financial system following the collapse of California's Silicon Valley Bank.
Federal regulators additionally said Sunday that SVB clients will have access to their money starting Monday, at no expense to the American taxpayer. A similar program, they said, was being enacted for Signature Bank.
FOX Business' Eric Revell and Bradford Betz contributed to this report.