Surprise! The SEC Isn't Happy With Valeant Pharmaceuticals Again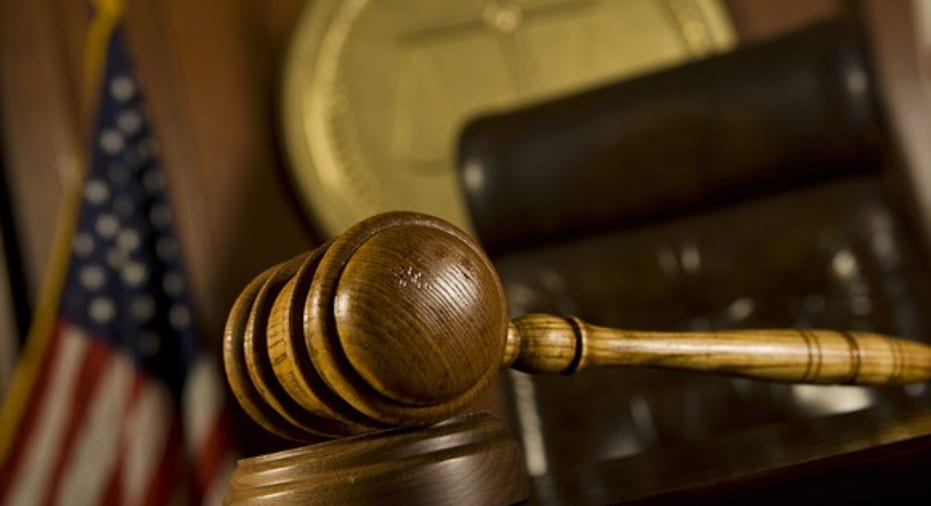 Image source: Getty Images.
If there were ever a year for investors to fear crawling out of bed, this is it for shareholders of embattled drugmaker Valeant Pharmaceuticals (NYSE: VRX). Year to date, Valeant shares are lower by 84%, with its shares off around 94% since hitting an all-time high last summer.
Despite being valued at just three times this year's projected profit-per-share estimates, Valeant shares continue to be dragged down by bad news. On Wednesday, Valeant and its shareholders were privy to yet more unsightly news in the form of correspondence from the Securities and Exchange Commission (SEC) concerning its use of non-GAAP measures.
Valeant's reporting measures draw the ire of the SEC... again
GAAP, or Generally Accepted Accounting Principles, is a measure of profitability that includes all operating benefits and expenses, even those deemed by companies to be one time and/or non-recurring in nature. Because companies want to give Wall Street and investors the best glimpse as possible into their underlying operations, they sometimes exclude so-called "one-time" benefits and expenses, and deliver non-GAAP earnings per share as their headline figure.
While non-GAAP earnings have become somewhat of a reporting staple for some businesses, the SEC is looking to nip the misleading aspect of non-GAAP reporting in the bud. Valeant is among the handful of companies it has contacted multiple times about its non-GAAP reporting practices.
Rewinding things a bit, in May, the SEC described Valeant's use of non-GAAP measures as "potentially misleading." In particular, the SEC questioned Valeant's practice of stripping out acquisition-related costs from its non-GAAP measures -- which is odd since Valeant had a lot of acquisition-related costs up until this year -- as well as its disclosure of the tax effects of the acquisition-related costs it was stripping out. Valeant agreed to make changes to its non-GAAP measures, and that was believed to be the end of it.
Image source: Getty Images.
Fast forward to this week when we learned that the SEC still isn't happy with Valeant's non-GAAP reporting. In particular, the latest correspondence from the SEC alleges that Valeant's non-GAAP earnings are too similar to its cash flow, and that it's once again stripping out costs that should be included in its non-GAAP results. For added context, through the first nine months of 2016, Valeant has reported a non-GAAP profit of $1.47 billion, but a GAAP loss of $1.89 billion.
Specifically, the SEC points out that Valeant has been removing restructuring and legal costs from its non-GAAP results when these should, in fact, not be removed. Valeant has retorted that it removed these costs because they aren't recurring items. Nonetheless, Valeant has agreed to alter the way it reports its non-GAAP results beginning with its fiscal 2017 profit guidance, albeit the company didn't set a specific time frame when that guidance would be released.
It should be noted that the SEC has chosen not to take any action against Valeant, but with this second correspondence, it's clear that Valeant remains squarely on the SEC's radar.
But wait, there's more
Of course, if you've been watching Valeant's story unfold, you know that correspondence from the SEC over its reporting practices is probably the least of its worries.
Image source: Getty Images.
Just two weeks ago, federal prosecutors in New York filed criminal charges against a former Valeant executive, Gary Tanner, who had been the VP of Valeant's Access Solutions Team, and the former Philidor Rx Services CEO, Andrew Davenport. Prosecutors have alleged that Tanner was steering an overabundance of business to Philidor, thus lining Davenport's pockets, while Davenport was providing kickbacks to Tanner in the process. While it's somewhat relieving in a sense that Valeant's former CEO J. Michael Pearson and CFO Howard Schiller haven't been charged with any criminal wrongdoing, this still isn't good news for Valeant.
For instance, the investigation by federal prosecutors is still ongoing, and it could wind up resulting in a fine for the debt-riddled Valeant, or perhaps even sales restrictions. It was only somewhat recently discovered that Philidor was an owned entity of Valeant, and if Philidor hadn't been disclosing its close relationship with Valeant to insurers and playing a neutral party, it could spell further trouble ahead.
Valeant's debt situation is also a veritable train wreck. As of the end of the third quarter, Valeant was lugging around $30.4 billion in debt. This debt is constraining its financial flexibility, and given the recent weakness in its underlying business model -- i.e., dermatology sales sinking by more than 50% on a year-over-year basis -- its lenders have cut the company off from additional credit.
Image source: Getty Images.
Valeant essentially has one option moving forward: sell some assets. The question at this point is what will Valeant divest -- its non-core assets or its core assets, such as Bausch & Lomb and Salix Pharmaceuticals? Neither pathway offers a particularly inviting outcome.
If Valeant attempts to sell its non-core assets, which comprise about 20% of its annual sales, CEO Joseph Papa believes the company could net an aggregate of $8 billion. But management is overlooking that it's not selling from a position of strength. Its peers are fully aware of its need to divest assets and, as such, are unlikely to pay a premium for those assets. Thus, if Valeant sells non-core assets, it may not make much of a dent in its debt pile.
On the other hand, if Valeant parts ways with its core assets it could sizably reduce its debt load, but also cripple its growth and EBITDA (earnings before interest, taxes, depreciation, and amortization) prospects. In other words, it may not be in any better shape than it was prior to the sale of a core asset.
Despite its relative fundamental "cheapness," Valeant and its management appear to be in a no-win situation. As such, it's a stock from which I'd strongly suggest investors keep their distance.
10 stocks we like better than Valeant Pharmaceuticals When investing geniuses David and Tom Gardner have a stock tip, it can pay to listen. After all, the newsletter they have run for over a decade, Motley Fool Stock Advisor, has tripled the market.*
David and Tom just revealed what they believe are the 10 best stocks for investors to buy right now... and Valeant Pharmaceuticals wasn't one of them! That's right -- they think these 10 stocks are even better buys.
Click here to learn about these picks!
*Stock Advisor returns as of November 7, 2016
Sean Williamshas no material interest in any companies mentioned in this article. You can follow him on CAPS under the screen nameTMFUltraLong, and check him out on Twitter, where he goes by the handle@TMFUltraLong.
The Motley Fool owns shares of and recommends Valeant Pharmaceuticals. Try any of our Foolish newsletter services free for 30 days. We Fools may not all hold the same opinions, but we all believe that considering a diverse range of insights makes us better investors. The Motley Fool has a disclosure policy.