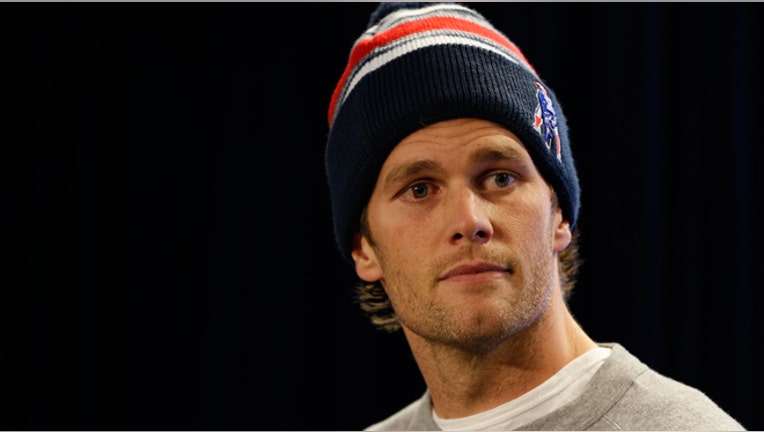 The U.S. Second Circuit Court of Appeals' decision Wednesday to deny Tom Brady's request for a rehearing on his "Deflategate" suspension leaves the New England Patriots quarterback with two options – either pursue a last-ditch appeal with the U.S. Supreme Court, or agree to serve the four-game suspension that NFL Commissioner Roger Goodell originally mandated.
A three-judge panel from the federal appeals court upheld Goodell's decision to suspend Brady in April, citing the NFL's collective-bargaining agreement and the powers it grants the commissioner to administer discipline at his discretion. The NFL Players Association and Brady's legal team had requested an en banc hearing to appeal the decision in front of the entire 13-judge court.
"Brady's sole remaining appeal option is the Supreme Court of the United States," Dan Werly, a leading sports attorney and editor-in-chief of "The White Bronco" sports law blog, told FOXBusiness.com. "Brady will be forced to serve the suspension immediately unless he can convince a court to 'stay' the suspension. Presumably, he will first ask the Second Circuit for stay, noting the irreparable harm of missing games, while his request for Supreme Court to take the case is pending. If they deny his request, he can also make the same request to the Supreme Court."
At present, Brady is slated to miss the first four games of the 2016 NFL season, which begins in less than two months. Goodell initially suspended Brady after league investigators found he was "at least generally aware" that Patriots employees purposely deflated game balls to gain a competitive advantage during the 2015 AFC Championship game.
Brady and the NFLPA previously vowed to exhaust every available legal option in their fight to overturn his suspension.
"We are disappointed with the decision denying a rehearing, as there were clear violations of our collective bargaining agreement by the NFL and Commissioner Roger Goodell," the NFLPA said in a statement. "Despite today's result, the track record of this League office when it comes to matters of player discipline is bad for our business and bad for our game. We have a broken system that must be fixed. We will review all of our options carefully on behalf of Tom Brady and all NFL players."
Representatives from the NFL have yet to comment on the court's decision.
The federal appeals court addressed its decision to deny Brady's request on Wednesday in a short press release.
"Appellees, National Football League Players Association and Tom Brady, filed a petition for panel rehearing, or, in the alternative, for rehearing en banc. The panel that determined the appeal has considered the request for panel rehearing, and the active members of the Court have considered the request for rehearing en banc," the federal court said. "It is hereby ordered that the appeal is denied."