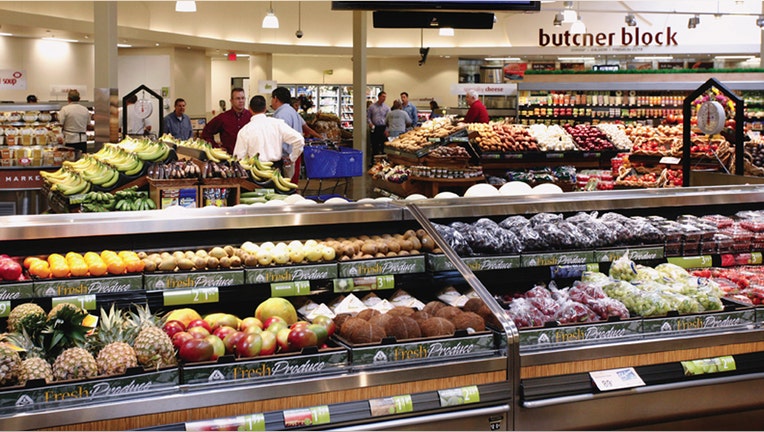 Supervalu said Tuesday its chief financial officer, Bruce Besanko, has resigned from the company effective July 5 to pursue outside opportunities.
Besanko, who also held positions as chief operating officer and executive vice president of the supermarket chain, joined the company in 2013 after serving as CFO at OfficeMax. Supervalu said chief strategy officer Rob Woseth will assume Besanko's duties on an interim basis as a search for a permanent replacement begins.
"Bruce has made numerous contributions to this organization, including improvements to the company's capital structure that have laid the groundwork for our transformation," Mark Gross, president and CEO of the company said in a statement.
Supervalu did not specify where Besanko will go next and aid David Johnson, who currently serves as vice president and controller of the chain, will assume the additional position of interim chief accounting officer.
Shares of the Minneapolis-based grocer rose 1.5% during Monday's trading session to $2.99.
The news comes amid increased attention on the industry after Amazon (NASDAQ:AMZN) one week ago announced it would snap up organic grocery chain Whole Foods (NYSE:WFM) in a $13.7 billion deal. The struggling food retailer has been grappling with increased competition in the space as more traditional players like Walmart (NYSE:WMT) and Kroger (NYSE:KR) step up efforts to offer more fresh and organic grocery items.