Suncor Energy's Shopping Spree Continues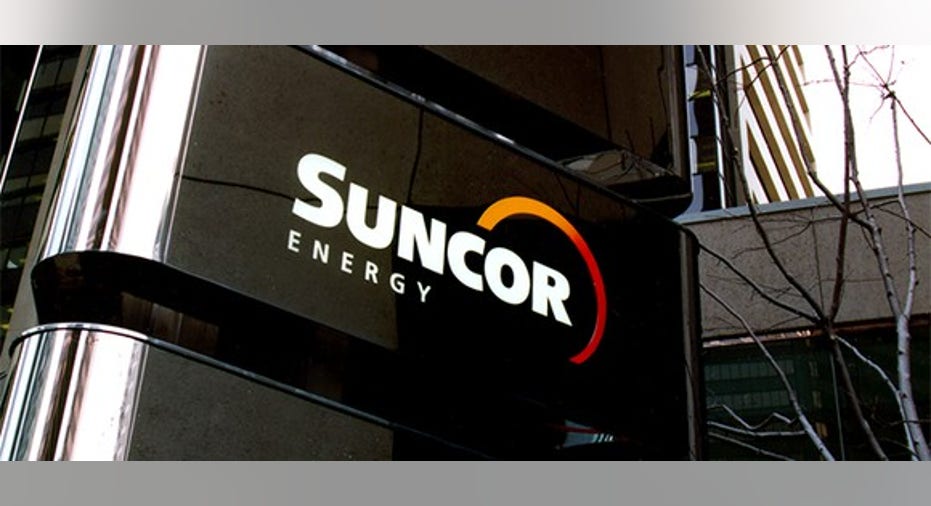 Image source: Suncor Energy.
Suncor Energy (NYSE: SU) put to rest any speculation about its next venture by agreeing to pay $50 million for a 30% participating interest in the U.K. North Sea Rosebank project. After a year of heavy investing to acquire majority interests in the Fort Hills and Syncrude oil ventures in Canada's oil sands region, this would appear to be a significant departure from its long-term strategy. The latest acquisition, though, reinforces the company's drive for future production growth. Here's what the deal entails, why it doesn't change Suncor's strategic plan, and why it might end up being a risky venture.
The deal
The Rosebank project in the North Sea is an immense oil and natural gas field with a design capacity of 100,000 barrels of crude oil and 80 million cubic feet of natural gas per day. The project is currently in the engineering and design phase after getting postponed in 2013. Whether or not the project moves forward is still up in the air, which is why Suncor only had to pay $50 million for OMV Limited's 30% interest. If the co-venture partners, currently led by Chevron (NYSE: CVX), decide to move forward, Suncor will actually have to pay an additional $165 million to OMV.
That doesn't really tell the whole story, either. If the project moves forward, which is not yet a certainty, it's expected to cost roughly $10 billion in capital expenditures. With a 30% interest, Suncor would be on the hook for $3 billion.
How it fits in the strategy
$3 billion is no small chunk of change, but let's keep it in perspective. Over the past year, Suncor has invested $6 billion into the Canadian oil sands region. Along with its previous oil sands positions, which provide upwards of 400,000 barrels of oil equivalent per day (BOE/D), it's expecting the new investments to add nearly 300,000 BOE/D. This would essentially contribute 85% of its expected 800,000 BOE/D in total production by 2019.
When Suncor released these 2019 expectations, it did not take into account any added production from the North Sea. So, assuming the Rosebank venture eventually moves forward, how would the new acquisition affect the strategy? In reality, there are two main impacts.
First, the company's strategy is to boost production. Before the North Sea deal, its expectation from its current assets came to 800,000 BOE/D by 2019. With the potential Rosebank production, Suncor has an additional source oflonger-term production it can depend on, even though it remains unclear exactly when it will come online.
Second, if the second quarter taught the company anything, it's that putting all of your eggs in one basket exposes you to risks. In the second quarter, that risk was a wildfire, which essentially cut its production in half and crushed profits. By diversifying its regional production, even if it is a long-term project, Suncor is giving itself a hedge to protect against production shortages in any one position.
Underlying risks
Here's where Suncor's strategy might run into some headwinds. A large portion of it seems to be contingent on oil prices not just recovering, but actually approaching triple digits. The oil sands Fort Hills project, for example, potentially has a breakeven point of nearly $100, according to a 2015 report buy Citigroup Global Markets. Back in 2014, a year after Chevron suspended the Rosebank project, research companies calculated that Chevron would receive an 8% rate of return with $100 oil. These estimates are dated, though, and traditional coasts of production such as equipment and service contracts have decreased significantly over the past two years.
To that point, the partners of both ventures have been working to reduce costs and believe they will be economical over the life of the projects. These assessments are based on the expected life of the fields that should last for decades, an eventual rise in oil prices, and continued cost reductions as efficiencies are identified and new technologies are incorporated. Suncor has already had success with these reductions in its oil sands positions, where it has lowered costs to around CA$27 per barrel. Regardless, there is an inherent risk to a company that moves forward with long-term ventures that are currently uneconomical.
Fort Hills is moving forward, and first oil is expected by the end of 2017. As for the Rosebank project, Suncor has made a relatively modest investment in a project that may or may not move forward. Assuming they both come online, Suncor has locked up positions that should assure future long-term production growth. As investors, we need to continue to monitor if Suncor can make these ventures profitable, or if the high operating costs become burdensome to its bottom line.
A secret billion-dollar stock opportunity The world's biggest tech company forgot to show you something, but a few Wall Street analysts and the Fool didn't miss a beat: There's a small company that's powering their brand-new gadgets and the coming revolution in technology. And we think its stock price has nearly unlimited room to run for early, in-the-know investors! To be one of them, just click here.
David Lettis owns shares of Chevron. The Motley Fool recommends Chevron. Try any of our Foolish newsletter services free for 30 days. We Fools may not all hold the same opinions, but we all believe that considering a diverse range of insights makes us better investors. The Motley Fool has a disclosure policy.