Suncor Energy Inc.'s Biggest Win in 2016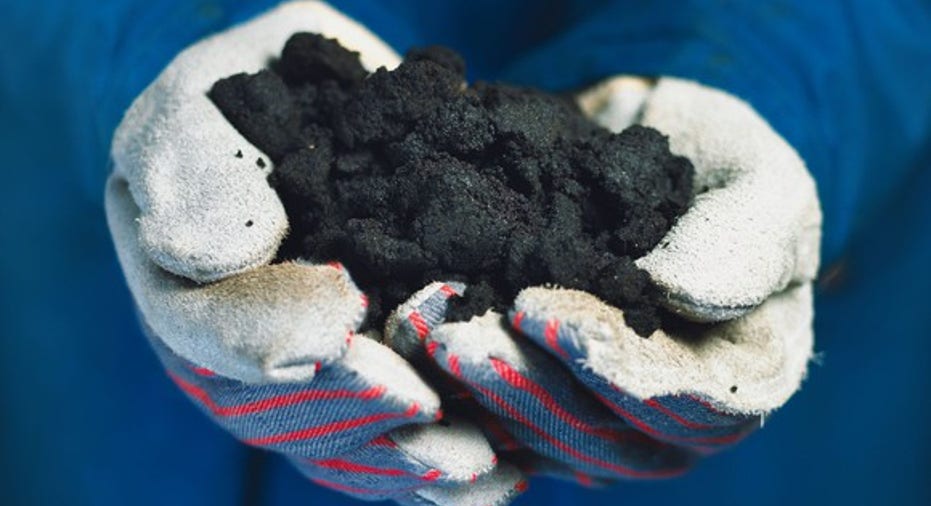 Image source: Suncor Energy Inc.
This past year has been a busy one for Suncor Energy (NYSE: SU). The Canadian oil giant unveiled a series of strategic moves to reshuffle its portfolio as well as strengthen its balance sheet. That said, the biggest win was the company's ability to close the acquisition of Canadian Oil Sands.
Persistence paid off
Suncor Energy initially approached Canadian Oil Sands with a merger proposal in 2015 but was rebuffed in its attempts to agree on a friendly deal. Because of that, the company formally commenced an unsolicited offer to acquire the company for 6.6 billion Canadian dollars in October. The company stuck with its approach and finally won the support of Canadian Oil Sands' board and largest shareholders in February 2016, thanks in part to a 37% slide in crude prices since launching its initial offer. While Suncor had to adjust the terms of the deal slightly by providing more of its shares, it ended up acquiring Canadian Oil Sands for the same CA$6.6 billion all-in price tag.
The reason Suncor Energy fought so hard to acquire Canadian Oil Sands is that it wanted the company's 36.74% stake in Syncrude, which is one of the largest and oldest oil sands production complexes in Canada. Not only would that increased stake boost Suncor's production, but it would give the company a bigger seat at the table to potentially bring about needed changes at the facility, which has underperformed in recent years. That is why the company would go on to acquireMurphy Oil's (NYSE: MUR) 5% stake in the asset for CA$937 million, which brought its total interest in Syncrude up to 53.74%.
Image source: Suncor Energy Inc.
Making Syncrude great again
By taking a majority stake in the facility, Suncor Energy was able to work closer with 25% stakeholder Imperial Oil (NYSEMKT: IMO), which had been the operator of the facility under a 10-year management service agreement. The aim was to improve the reliability of the plant as well as to cut costs. Notonly had operating expenses risen sharply in recent years, going from around $38 per barrel a few years ago to a peak of $46.75 in 2014, but utilization slipped from the low 80% range earlier this decade to just 70% last year.
However, by working with Imperial Oil to identify production constraints and move quickly to fix these problems, Syncrude delivered its best quarterly results in nearly a decade during the third quarter. Not only did cash costs fall to $27.65 per barrel but utilization spiked to 98%. That said, Suncor Energy still sees plenty of potential for future improvements, including possibly integrating Syncrude with Suncor's adjacent Base Mine to further trim costs and improve reliability. Among the options they are considering are jointly operating mining trucks and storage facilities, which would not only improve Syncrude's costs but also those at Suncor's Base Mine and therefore further push down the company's overall production costs.
Investor takeaway
Suncor Energy saw an opportunity amid the oil market downturn to boost its stake in an underperforming oil sands asset. The company had to push hard to get a deal done, but in the end, it won out. It then got right to work to bring changes to the facility, which not only produced immediate results but the company was able to deliver that asset's best performance in almost 10 years. Even better, Suncor sees more upside potential in the years ahead as it continues to integrate and optimize Syncrude, which could lead to tremendous cash flow generation in a rising oil price environment.
10 stocks we like better than Suncor Energy When investing geniuses David and Tom Gardner have a stock tip, it can pay to listen. After all, the newsletter they have run for over a decade, Motley Fool Stock Advisor, has tripled the market.*
David and Tom just revealed what they believe are the 10 best stocks for investors to buy right now... and Suncor Energy wasn't one of them! That's right -- they think these 10 stocks are even better buys.
Click here to learn about these picks!
*Stock Advisor returns as of Nov. 7, 2016
Matt DiLallo has no position in any stocks mentioned. The Motley Fool has no position in any of the stocks mentioned. Try any of our Foolish newsletter services free for 30 days. We Fools may not all hold the same opinions, but we all believe that considering a diverse range of insights makes us better investors. The Motley Fool has a disclosure policy.