Student loan debt crushing older Americans too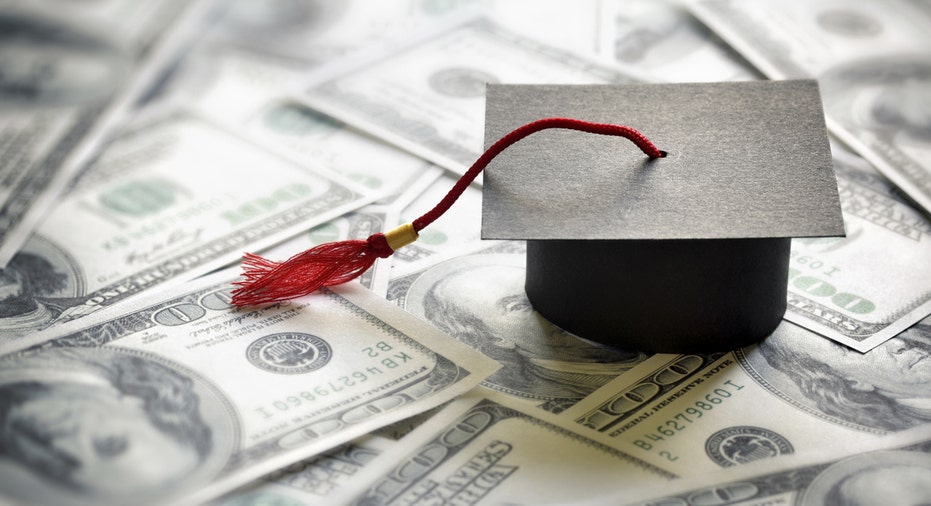 The crushing weight of student loan debt isn't a problem affecting just younger Americans; a new study shows older Americans are shouldering an increasing share of the nation's collective $1.34 trillion student loan debt.
According to a new report by FICO, the percentage of Americans ages 65 and older with student loan dues increased 300% from 2006 to 2016, compared to 100% for Americans ages 35-64. This statistic will continue to rise as the population ages and older employees turn to workforce retraining programs to learn new labor skills, the data analytics company estimates.
As previously reported by FOX Business, outstanding student loan debt has increased by more than 457% since 2003. Correspondingly, average loan balances have grown among individuals. The FICO data shows that retirement-aged Americans, 65 and older, owed $28,268 on average in 2016 – a 40% increase over the past 10 years. Individuals between the ages of 55 and 64 owed $33,915 last year, a 42% jump since 2006.
The age group with the highest amount of student loan delinquencies, according to FICO, is Americans aged 25-34, with a default rate of 25.1%. However, older Americans are also having a more difficult time repaying their dues. Delinquencies for retirees were 13.5% in 2016, an increase of 3.6% over the prior decade. For those between the ages of 55 and 64, the default rate was slightly higher, at 17% last year.
Overall U.S. household debt clocked in at a record-high $12.8 trillion in the second quarter. The New York Fed noted in a recent report that student loan balances have increased each of the past 18 years, while other household dues have been less consistent. From the first quarter of 2003 to the first quarter of 2017, student loan debt rose the fastest (457%) out of all types of household debt. Mortgage debt, for example, increased only 74% to $8.6 trillion. Overall household debt was up 75% over the same time period.