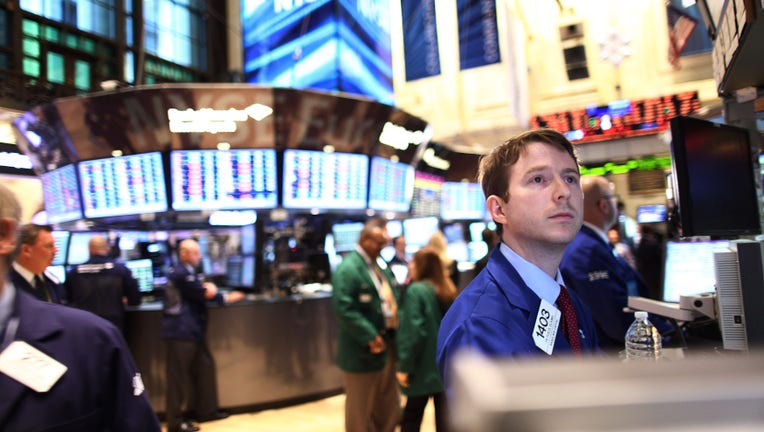 FOX Business: Capitalism Lives Here
Wall Street roared higher on Wednesday as traders cheered strong auto sales and a generally upbeat report on the U.S. economy from the Federal Reserve.
Today's Markets
The Dow Jones Industrial Average climbed 96.9 points, or 0.65%, to 14931, the S&P 500 rose 13.3 points, or 0.81%, to 1653 and the Nasdaq Composite climbed 36.4 points, or 1%, to 3649.
General Motors (NYSE:GM), Chrysler and Ford Motor (NYSE:F) all reported solid August sales. In particular, the metrics were boosted by strong demand for cars and pickup trucks as consumers shrugged off stodgy wage growth and higher payroll taxes. Economists say auto sales are an important indicator of broader consumer spending.
Meanwhile, the U.S. economy grew at a 'modest to moderate' pace in July and August, according to the Federal Reserve's anecdotal Beige Book report. The report said hiring held steady or increased moderately across the central bank's dozen districts, while price pressures remained mostly subdued.
In Europe, a reading on eurozone GDP showed the 17-member currency bloc grew at an annual pace of 0.3% in the second quarter, matching a previous reading and estimates. However, a survey on the private sector for the month of August was revised down slightly.
Not all data on the day were positive, however. The U.S. trade deficit widened to $39.15 billion in July from $34.54 billion in June, considerably higher than estimates of $38.7 billion. The figure is a lagging indicator, but will impact third-quarter gross domestic product.
Traders also paid close attention to developments on the Syria front. The Senate Foreign Relations Committee passed a resolution that provides President Barack Obama with the authorization to launch a limited military strike against Syria. Congress is expected to vote on the resolution as early as next week.
Elsewhere in corporate news, Apple (NASDAQ:AAPL) was initiated at a "buy" with a $777 price target at Cantor Fitzgerald. Cantor sees the company continuing to innovate in the next 12 to 18 months, with the release of an "iWatch" and "iTV."
In commodities, U.S. crude oil futures fell $1.31, or 1.2%, to $107.23 a barrel. Wholesale New York Harbor gasoline dipped 0.01% to $2.864 a gallon. Gold slumped $22, or 1.6%, to $1,390 a troy ounce.
Foreign Markets
The Euro Stoxx 50 dropped 0.74% to 2733, the English FTSE 100 dipped 0.42% to 6441 and the German DAX slumped 0.65% to 8128.
In Asia, the Japanese Nikkei 225 rose 0.54% to 14054 and the Chinese Hang Seng dipped 0.31% to 22326.
Rich Edson and Chad Pergram contributed reporting from Washington, D.C.