Strike at GM's Ontario plant threatens Chevy Equinox sales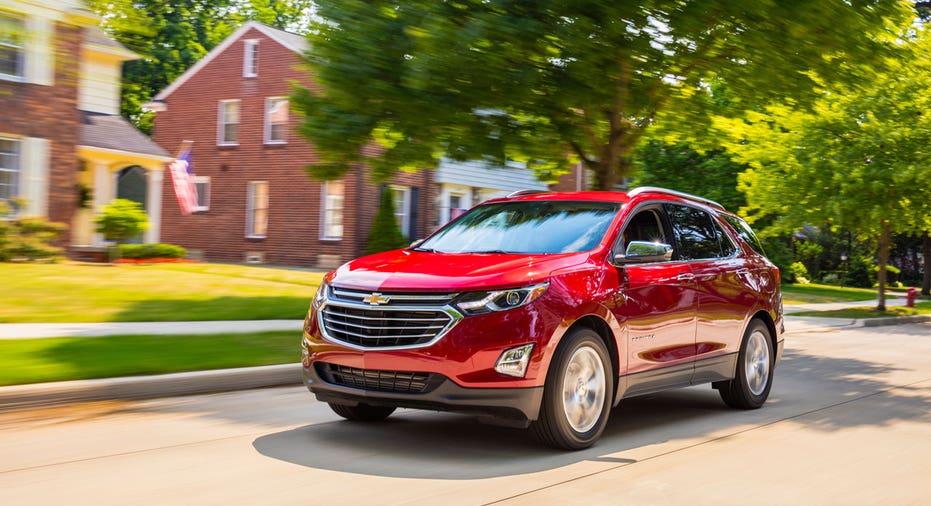 A strike at a General Motors (NYSE:GM) plant in Canada could dent sales of the company's top-selling crossover, the Chevrolet Equinox.
Workers at GM's factory in Ingersoll, Ontario—the main source of the Equinox—went on strike when their contract expired Sunday at 10:59 p.m. ET. The strike has brought nearly all Equinox production to a halt at an inopportune time for GM. The nation's largest automaker recently began selling a redesigned version of the small SUV, and supply at U.S. dealers has declined amid strong demand.
Equinox sales jumped 85% in August, while 2017 sales are up 17% at 185,223 units through the first eight months of the year. The only GM vehicle that accounts for more sales is the Chevrolet Silverado, which tallied 363,354 units sold over the same period. GM dealers had about 53 days' worth of Equinox crossovers in stock as of Sept. 1, down from 74 days a month earlier, according to data from Automotive News. Chevrolet began this month with an 82-day supply across its entire model lineup. Automakers consider 60 days of supply to be ideal.
The strike threatens to further strain inventory of the hot-selling Equinox. The CAMI assembly plant, which has made 132,288 units through August, accounts for most production. Two plants in Mexico also build the Equinox, but they have supplied just 40,017 units so far this year.
When asked about Equinox production, a GM spokesperson said the company had no additional comments beyond its statement on the strike.
"While General Motors of Canada and our Unifor partners have made very positive progress on several issues over the past weeks, the Company is disappointed that we were not able to complete a new agreement. We encourage Unifor to resume negotiations and to continue working together to secure a competitive agreement," GM said.
About 2,500 members of the Unifor Local 88 union who work at the plant, located about 140 miles east of GM's Detroit headquarters, are said to be looking for GM to pledge new investments in the facility and commit to Equinox production there. CAMI Assembly made the GMC Terrain before GM shifted production to Mexico. The move led to 400 layoffs in Ontario, and 200 workers accepted early retirement packages.
GM has indicated that the plant is already at full capacity, requiring the company to look elsewhere if it needs to increase production in the fast-growing SUV segment. In 2015, GM announced plans to spend about $650 million to equip CAMI Assembly for production of the 2018 Equinox.
The Ontario plant falls under a different contract than the four-year deal inked last year for GM's other Canadian factories. For U.S. plants, GM and the United Auto Workers union reached a four-year labor agreement in 2015.