Strike at Canadian Pacific Railway brings shipments to a halt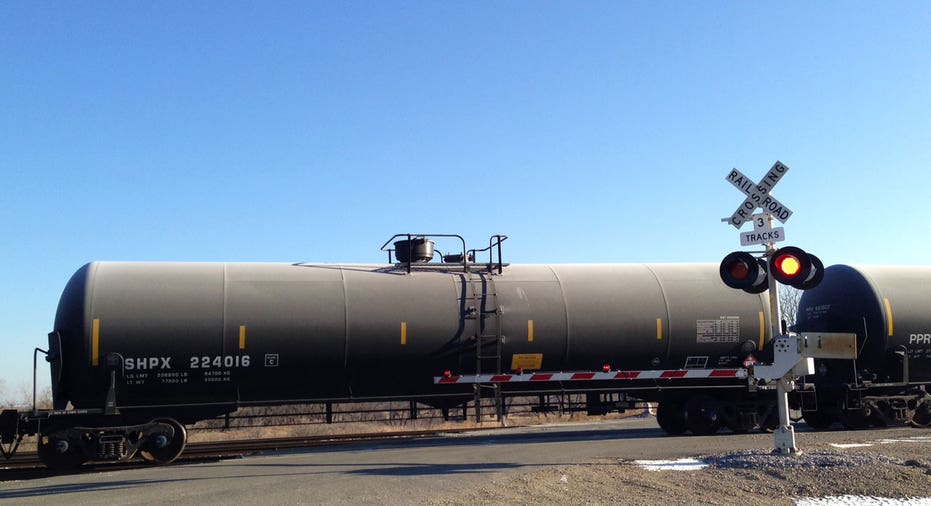 A strike by train conductors and engineers at Canadian Pacific Railway late Tuesday night, brought deliveries of commodities and manufactured goods to a halt.
A spokesman for the union representing the workers, Teamsters Canada, said that union representatives will remain at the table in a last-ditch effort to reach an agreement.
The railroad came to an 11th-hour deal on a tentative, new three-year contract Tuesday night with one union that represents nearly 400 electrical workers, according to the Wall Street Journal.
The strike involving 3,000 train conductors and engineers started shortly after 10 p.m. on Tuesday.
The breakdown followed months of negotiations.
The union has said it is seeking benefit increases and more predictable work schedules for workers.
Canadian Pacific had been winding down its railcar deliveries in recent days to prepare for the strike, which it said would bring its shipments to a halt.
it is the railway's second since a brief one in 2015.
Canadian Pacific is a leading shipper of grain in Western Canada and the northern plains of the U.S.
The railroad is also a major shipper of crude oil and fracking sand in Western Canada and the Bakken region in North Dakota.