Street Worries Grow Over Emerging Market Funds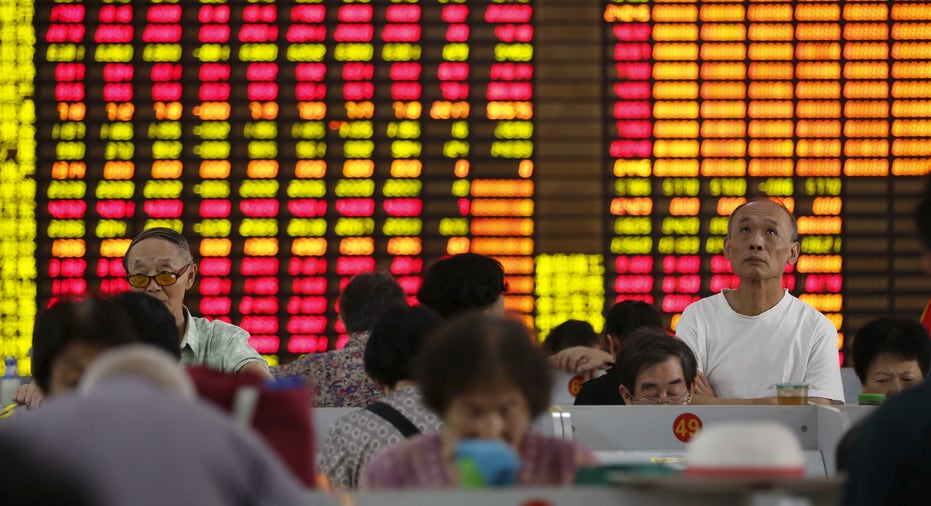 Wall Street concern is growing about a collapse in emerging market funds, once a darling of investors chasing their high yields in a world of near zero interest rates.
Bank of America Merrill Lynch Global Research data for last week showed investor outflows from global equity funds hit a 15-week high of $8.3 billion.
Concerns over a potential economic crisis in China dragged down 19 different emerging markets and their currencies.
The Netherlands' NN Partners, an insurance and investment management company, estimates emerging markets saw a near-$1 trillion outflow of investor funds over the last year.
Specifically, NN Partners says total net capital outflows from the 19 largest emerging market economies hit $940.2 billion in the 13 months to the end of July, almost double the net outflow during the nine months after the 2008 financial meltdown.
Emerging market equity funds are in their eighth straight week of losses, data show, with last week posting the highest losses in five weeks.
Investors pulled $2.5 billion from emerging-market bond funds just last week, the biggest loss since January 2014. These funds plunged anywhere from 10% to 24% over the last year, according to Morningstar Research. All indicative of an erosion in risk appetite.
Hit hard were emerging market funds at Pimco, Federated Investors (NYSE:FII), Putnam Investments, Neuberger Berman, HSBC Holdings (NYSE:HSBC), Goldman Sachs (NYSE:GS), Lazard (NYSE:LAZ), Franklin (NYSE:BEN), and Invesco (NYSE:IVZ), with certain bond funds losing anywhere from 15% to 24% over the last year.
Not too long ago, Wall Street shops were praising the vigor of developing nations for helping to revive world growth after the 2008 collapse.
But in a scenario that played out in the '90s, China's devaluation has again triggered a ripple effect through these emerging economies.
As investors continue to pull capital out, that could add even more pressure to emerging market governments to weaken their currencies against the U.S. dollar, potentially sparking inflation fears which could dampen import demand and economic growth.