Storm Damage Could Impact on Canadian Solar's Bottom Line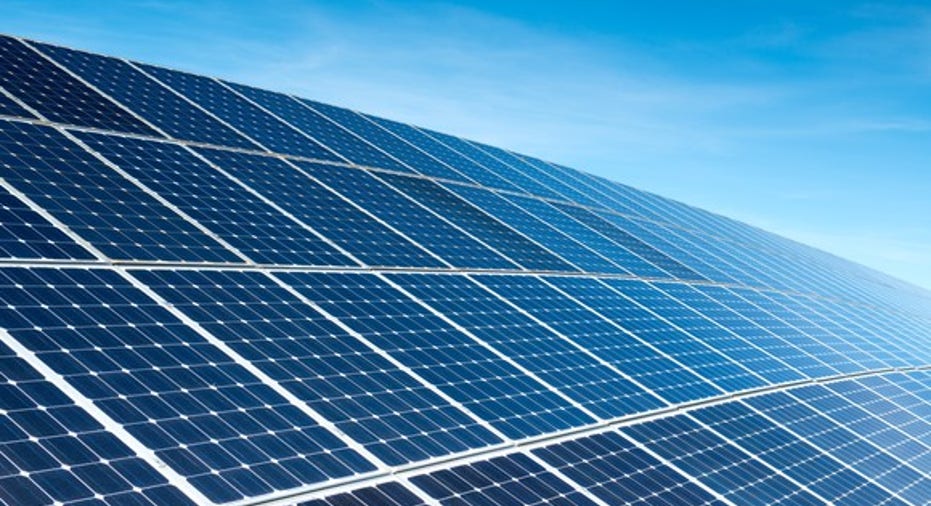 Image source: Getty Images.
The solar industry has seen disruptions like changing government subsidies, oversupply in the market, and financial market meltdown. But tornado damage to one of Canadian Solar's manufacturing plants is a new one.
Late last week, a tornado tore through the company's Funing, China solar cell manufacturing plant, which represents 15%-20% of its solar cell capacity this upcoming quarter. And the impact could be felt by Canadian Solar and a number of major players in the industry.
The impact on Canadian Solar
Canadian Solar downplayed the impact the tornado could have on the company's future. Management said insurance would cover "substantially all of its financial losses," both for equipment damage and business interruption. But it's hard not to think there will be some negative impact in the next year. At the very least, investors should keep an eye on when insurance money comes in and whether there are one-time charges related to the facility later this year.
The greater impact could be from the cost to acquire solar cells from competitors. The company has already agreed to buy cells from other suppliers, which will likely lead to lower margins near term given Canadian Solar's industry leading cost structure. It'll also help competitors.
An unexpected boost for competitors
As the Chinese solar manufacturing industry has gone through its own shakeout over the past five years there are relatively few top tier manufacturers left to fill the gap Canadian Solar will have. A majority of Canadian Solar's cell suppliers aren't traded in the U.S., companies like Motech Industries, Neo Solar, and Tongwei, but other cell suppliers may get a marginal boost from increased demand in the market. JA Solar , Hanwha Q-Cells seem likely to see higher utilization in the cell business, which could boost their margins this year.
One of the challenges these suppliers have faced over the past five years is general oversupply in the solar industry, but module manufacturers have also been pushing downstream into making their own cells. That has squeezed margins and even pushed some suppliers into insolvency. Ironically, this disaster may help alleviate some of that oversupply, in the short-term, given Canadian Solar's scale. The company expected to have 3.9 gigawatts of cell capacity, or over half of all of the solar capacity installed in the U.S. last year, by the end of the year, so globally this is a big deal.
Canadian Solar doesn't have much room for error
One of the challenges for Canadian Solar after this disaster is dealing with its razor thin margins. Even a small uptick in costs or one-time charges to fix the plant or writedown assets would be a huge negative. First quarter 2016 gross margin was just 15.6% and net margin was just 3.1%. Now, 15%-20% of solar cell capacity is offline and doesn't sound like it will be up and running soon? That's a big deal.
I wouldn't panic-sell Canadian Solar on this one event alone, but it's worth keeping an eye on how it can handle such a large manufacturing disruption. Profits and strong cash flow are hard to come by for commodity solar manufacturers right now, so this could be a big impact to the bottom line in an already rough year for solar stocks.
The article Storm Damage Could Impact on Canadian Solar's Bottom Line originally appeared on Fool.com.
Travis Hoium has no position in any stocks mentioned. The Motley Fool has no position in any of the stocks mentioned. Try any of our Foolish newsletter services free for 30 days. We Fools may not all hold the same opinions, but we all believe that considering a diverse range of insights makes us better investors. The Motley Fool has a disclosure policy.
Copyright 1995 - 2016 The Motley Fool, LLC. All rights reserved. The Motley Fool has a disclosure policy.