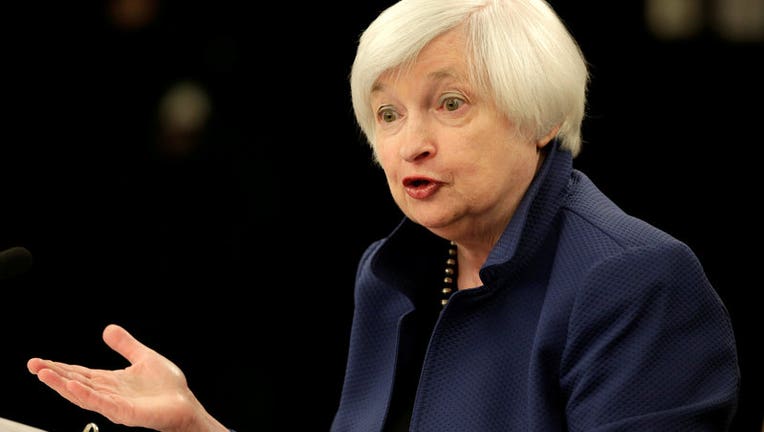 When the Federal Reserve last week raised interest rates for only the fourth time in 18 months, Chairwoman Janet Yellen said she and her Federal Open Market Committee were keeping a keen eye on inflation levels that continue to hover below the central bank's 2% objective.
The inflation-watching game has reached fever pitch in recent months, especially as the U.S. labor market continues to strengthen alongside a strong housing market and an optimistic consumer.
But that inflation obsession is shortsighted, argued BlackRock's (NYSE:BLK) chief investment officer of global fixed income, Rick Rieder, in a report published Wednesday. Before the Fed's 2012 adoption of the 2% target, he said the central bank was comfortable with a level slightly below that and said members would often pay little attention to small deviations from that level – a hint that perhaps the FOMC should return to that kind of mindset.
Indeed, Yellen in her press conference last week reiterated that point when she cautioned dedicating too much attention to month-to-month swings in inflation figures because they can be "noisy." Most recently, with the disappointing read on a core measure of consumer prices, she noted phone-service contracts, prescription drugs, and an "exceptionally low" reading on the core personal consumption expenditures index – the Fed's preferred inflation gauge – were all factors in contributing to the downward inflation pressures.
Still, inflation isn't budging much from its just-under 2% range despite positive economic signals elsewhere. So, what gives?
Rieder pointed to a historical pattern that shows technological innovation has a habit of putting pressure on inflation levels.
"Technological innovation is disrupting traditional business models of many industries, putting a lid on prices and influencing inflation in the economy overall," he said, pointing to a number of products like fax machines, GPS units, watches, gaming, and even newspapers that, over the last 10 years, have been replaced by one device: Apple's (NASDAQ:AAPL) iPhone.
Referring back to Yellen's remarks that phone-service contracts have weighed on inflation, Rieder pointed out that competitive pressures have forced wireless service providers to ramp up their offerings for unlimited data and calling plans, which has resulted in an almost 13% year-over-year drop in wireless phone services prices.
What's more, he explained that the Fed's inflation mandate is directed more toward stabilizing prices across the economy, when in practice, inflation and its impact on consumption and investment varies by industry – especially when it comes to goods versus services.
"Policymakers and investors will need to focus on the big-picture trends transforming the inflation landscape," he said. "In the meantime, global financial conditions remain highly accommodative, the Fed's latest move made sense, and we believe the U.S. economy will handle this policy transition quite well."