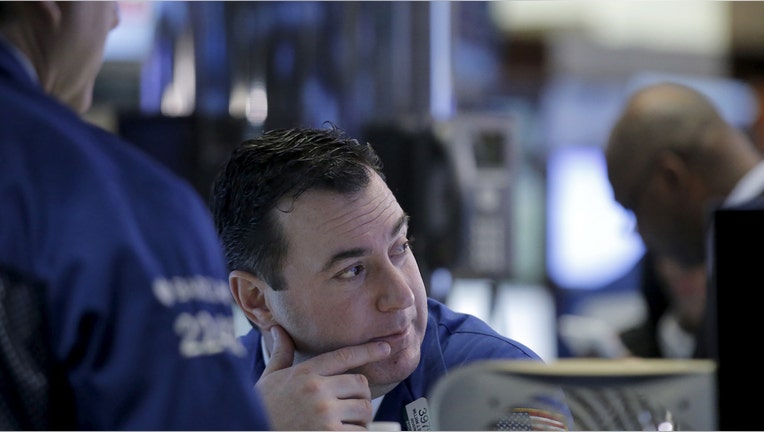 U.S. equity markets erased substantial gains as traders digested a slew of economic data including the second read on fourth-quarter GDP.
Gross Domestic Product
The U.S. economy grew faster than expected during the final quarter of 2015, data from the Commerce Department showed on Friday. The second reading on gross domestic product came showed a 1% annualized pace of growth during the quarter, up from a prior reading of 0.7%. Economists had forecast a downward slid to 0.4%.
According to the commerce department's data, consumer spending during the period slipped to 2% from a previous reading of 2.2, while the PCE price index rose 0.4% from 0.1%. Year over year, core PCE rose 1.4%.
In a note to clients, Michael Block, chief strategist at Rhino Trading Partners, said recent data, including Thursday's upside surprise in durable goods orders should give some hope to those doubting the strength of the U.S. economy.
"Is the data spectacular? No. Does it perhaps lend evidence that we are not quite sliding into recession? I would say so. I am not in the 3% growth camp, but I am also not negative," he said.  
Oil Prices
Global oil prices jumped on Friday as investors continued to bank on hopes the world's largest oil producers would move to cap production at January levels, an effort that would eventually help ease the global supply glut hanging on the market.
In recent action, West Texas Intermediate crude gained 3.27% to $34.16 a barrel, while Brent added 3.47% to $36.60.
Prices rallied, adding more than 2.5% to the global benchmarks, at the tail end of the prior session after Venezuela's oil minister said the nation, along with Russia, Qatar and Saudi Arabia, agreed to meet in the middle of next month to talk about ways to stabilize the volatile oil market.
J.C. Penney
The mid-range department store chain, late Thursday night, said strong holiday sales and fewer discounts in its stores, led it to a higher-than-expected fourth-quarter profit. The company earned 39 cents a share during the quarter, on sales of $4 billion, which topped expectations for profits of 23 cents a share on revenue of $3.99 billion.
The results, which were released several hours ahead of schedule, sent shares surging in pre-market trading.
The company's CEO said sales at its Sephora outlets, footwear, and handbags were among the top-performing divisions.
The results allowed Penney to join select retailers including home-improvement chains Home Depot (NYSE:HD) and Lowe's (NYSE:LOW) in topping Wall Street's expectations. Economists have said consumers have opted to spend their dollars on experiences and home-improvement rather than shopping at traditional retail outlets. As a result names like Macy's (NYSE:M) and Nordstrom (NYSE:JWN) have underwhelmed forecasts in recent quarters.
Tech Firms Band Together for Apple
On Thursday, Apple (NASDAQ:AAPL) filed a motion to vacate a California judge's order to force the tech giant to create software allowing FBI agents to hack into an iPhone 5C used in the San Bernadino  terrorist attack.
The company said on a conference call with reporters late Thursday afternoon that the orders were in conflict with existing laws and the First and Fifth Constitutional Amendments.
The very public and high-stakes battle between law enforcement and Apple began last week when the FBI, through a court order, required Apple to write the new software that would allow investigators to disable the iPhone's passcode, giving them access to the device and its data.
Coming out in support of Apple are several big-name tech firms including Google (NASDAQ:GOOGL), Amazon (NASDAQ:AMZN), Facebook (NASDAQ:FB), Microsoft (NASDAQ:MSFT), and Twitter (NYSE:TWTR).