Stocks Turn a Corner, but Are Investors Better Off?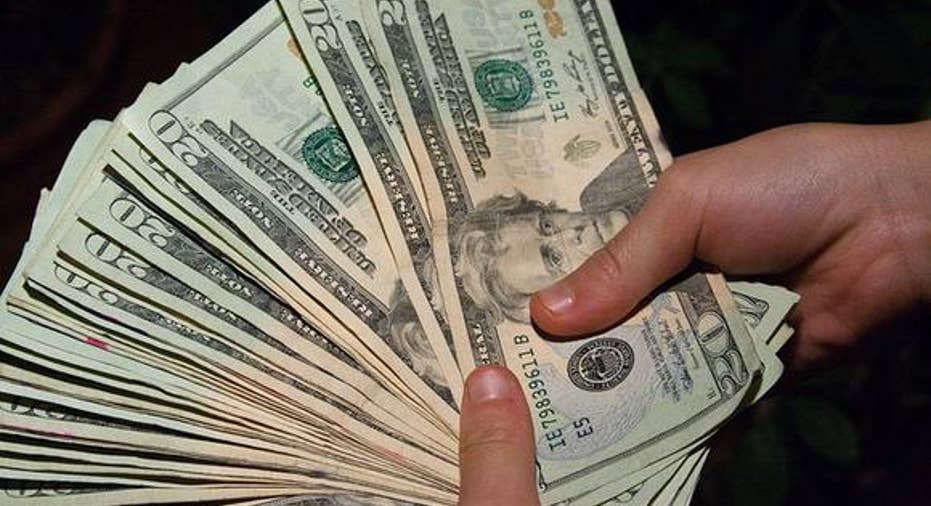 Image source: Steven Depolo, republished under CC BY 2.0.
Have we turned a corner? Equity markets achieved multiple milestones yesterday:
The Dow Jones Industrial Average (DJINDICES: $INDU)closed above 18,000 for the first time in nine months. The broader S&P 500 index also closed at a fresh high for the year and less than 2% from its all-time high, set last May.
The Russell 2000 Indexindex of small-capitalization stocks moved into the black on a year-to-date basis for the first time. Yesterday's closing value of 1,139.28 represents a 21% rebound off the intraday low of Feb. 11.
Excluding April Fool's, the CBOE Volatility Indexclosed at its lowest value since mid-August. At 13.35, the VIX is within the bottom quintile of historical values going back to its inception in January 1990. The VIX, Wall Street's "fear index," is calculated from option prices and reflects the market's estimate of 30-day volatility in the S&P 500.
The good cheer is evident abroad, as well, particularly in emerging markets: The iShares Emerging Markets ETF, up 1.58% at 11:35 a.m. EDT, is trading at its highest level since November.
Furthermore, there are other clues that markets are normalizing. Writing in The Wall Street Journal's "Heard on the Street" column notes that the sharp correlation that had stocks and oil trading in synch this year has broken down: "Oil and stock prices have moved in the same direction on just 11 of the past 20 trading days."
Great news, n'est-ce-pas?
Are you buying or selling?Yes, it provides a little boost of optimism, and reading your retirement account statements is perhaps a little bit more comfortable, but whether or not you're better off for it really depends on whether or not you're a net buyer or a net seller of stocks.
If you're reading this column, my guess is you're a net buyer -- i.e., you're putting more money into the stock market than you're taking out. If you are buying stocks, do you prefer to lower or higher stock prices? That's a rhetorical question.
In other words, the rebound that has lifted stocks from their February lows has taken back prices to the levels of April-May 2015. You remember that period...back when U.S. stocks were overpriced.
Glory daysOne month previous to that, Bank of America Merrill Lynch's monthly fund manager survey for March 2015 found "the proportion of investors saying U.S. equities are overvalued has reached its highest since May 2000 at a net 23 percent ... A net 35 percent says that the U.S. is the region they would like to underweight the most, the most bearish reading in nearly 10 years."
The following month, the same survey proportion showed the proportion of investors who said equity markets were overvalued had reached its highest level since 2000, with a net 68% of the panel pointing to the U.S. as the most overvalued region globally.
Writing in the Journal today, James MacKintoshnotes "the cyclically adjusted price/ earnings ratio popularized by Yale Prof. Robert Shiller as a way to smooth the economic cycle ... is back at the level of November 2007, just after the precrisis peak for U.S. stocks."
So, stocks have recovered from their correction and are back near their all-time high. Hurrah! Personally, I was a lot more excited about stocks in February.
The article Stocks Turn a Corner, but Are Investors Better Off? originally appeared on Fool.com.
Alex Dumortier, CFA, has no position in any stocks mentioned. The Motley Fool has no position in any of the stocks mentioned. Try any of our Foolish newsletter services free for 30 days. We Fools may not all hold the same opinions, but we all believe that considering a diverse range of insights makes us better investors. The Motley Fool has a disclosure policy.
Copyright 1995 - 2016 The Motley Fool, LLC. All rights reserved. The Motley Fool has a disclosure policy.