Stocks to Buy: 3 Tech Stocks Paying Nice Dividends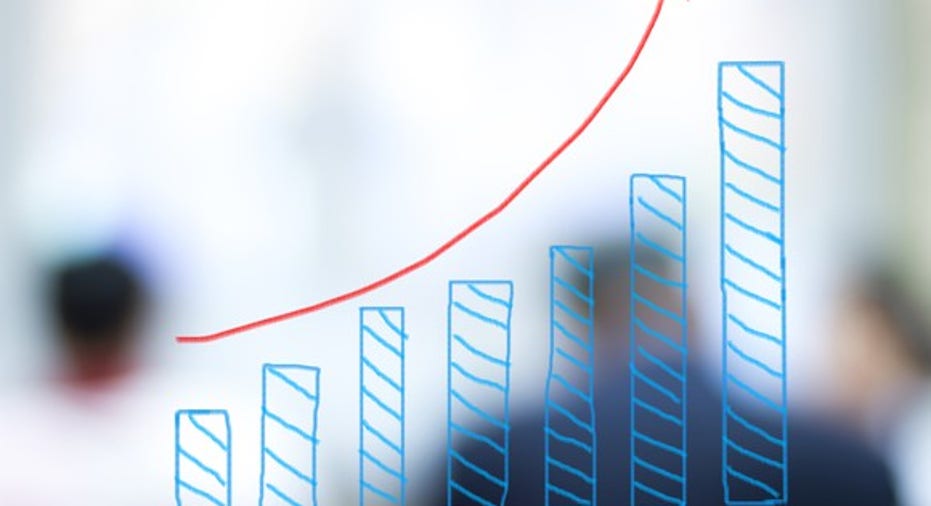 Many of the best dividend stocks are found in sectors where the rate of change and disruption is slow -- sectors like consumer staples, utilities, and banks. But there are some excellent dividend stocks in the tech sector, too. Apple (NASDAQ: AAPL), IBM (NYSE: IBM), and Microsoft (NASDAQ: MSFT), for instance, all pay solid, growing dividends.
Here's a look at why each of these tech giants represents a good bet for investors looking for income.
Image source: Getty Images.
Apple: dividend upside
Apple offers the smallest dividend yield -- 1.6% -- of these three stocks. But investors shouldn't overlook its attractiveness. Apple's dividend easily makes up what it lacks in yield with growth potential.
Currently, Apple is paying out just 27% of its earnings, leaving significant upside for dividend increases in the future. Further, management has demonstrated how it's prioritizing dividend growth since the company initiated its dividend in 2012. Adjusted for a 7-to-1 stock split in 2014, Apple's dividend has increased 50% since 2012.
Apple's annual dividend increases have steadily remained at about 10% -- a rate the company looks like it could sustain for years to come.
IBM: an above-average yield
With a dividend yield of about 3.1%, IBM has the fattest per-share payout of these three stocks. Even more, while IBM's 44% payout ratio -- the percentage of annual earnings it is paying out in dividends -- is well above Apple's 27% payout ratio, it's still low enough for investors to expect meaningful dividend growth for years to come.
Indeed, IBM's dividend has grown at a very healthy average annualized rate of about 14% during the past five years. However, the company's most recent dividend increase wasn't as substantial as in past years. In 2016, IBM's dividend increased 7.7%, down from an 18.2% hike in 2015, as the company's ongoing transformation has put pressure on net income.
Despite the slowdown in IBM's dividend increases, the company's 21 consecutive years of dividend increases, along with its low payout ratio, set a solid precedent for ongoing dividend increases over the long haul.
Microsoft: enduring cash flow from a profitable business model
Microsoft's ability to generate heady levels of cash flow from its profitable business model is undeniable. For the past 10 years, Microsoft's gross profit margin, or gross profit as a percentage of revenue, has been between about 61% and 81%. Sure, the software giant's gross profit margin is on the low end of this range today -- at 61%. But the inherent profitability of Microsoft's software-focused business, combined with the stickiness of its Office suite and its enterprise applications and services, means it can count on enduring cash flow for years to come, to continue feeding investors solid dividends.
Image source: Getty Images.
With a 2.4% dividend yield, Microsoft offers investors a better dividend yield than Apple, but it's still well behind IBM's 3.1% dividend yield. While Microsoft's payout ratio of 69.5% is higher than IBM's, Microsoft's dividend as a percentage of free cash flow -- at 42% -- better captures the software giant's room for dividend increases. Recent one-time charges against earnings and restructuring charges have suppressed net income and pushed the company's payout ratio higher. By comparison, Apple and IBM are paying out 23% and 41% of their free cash flow in dividends.
Microsoft's most recent annual increase was 8% -- and the company's financials look set to support similar increases over time.
In general, income investors may not find many great dividend stocks in tech. But these three stocks are just as worthy of a spot in an income portfolio as go-to Dividend Aristocrats in consumer staples, utilities, and banking.
10 stocks we like better than AppleWhen investing geniuses David and Tom Gardner have a stock tip, it can pay to listen. After all, the newsletter they have run for over a decade, Motley Fool Stock Advisor, has tripled the market.*
David and Tom just revealed what they believe are the 10 best stocks for investors to buy right now... and Apple wasn't one of them! That's right -- they think these 10 stocks are even better buys.
Click here to learn about these picks!
*Stock Advisor returns as of February 6, 2017
Teresa Kersten is an employee of LinkedIn and is a member of The Motley Fool's board of directors; LinkedIn is owned by Microsoft. Daniel Sparks owns shares of Apple. The Motley Fool owns shares of and recommends Apple. The Motley Fool has the following options: long January 2018 $90 calls on Apple and short January 2018 $95 calls on Apple. The Motley Fool has a disclosure policy.