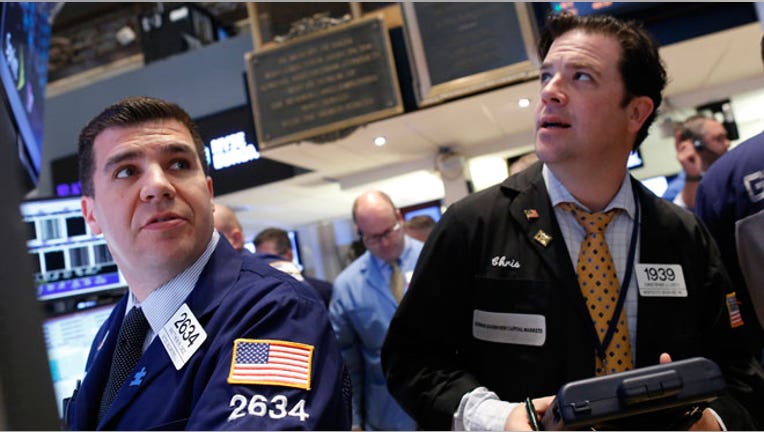 FOX Business: Capitalism Lives Here
The markets struggled to find direction on Monday as traders prepared for a week full of important economic and corporate reports.
Today's Markets
The Dow Jones Industrial Average fell 5.8 points, or 0.04%, to 15420, the S&P 500 fell 2 points, or 0.12%, to 1689 and the Nasdaq Composite climbed 9.8 points, or 0.27%, to 3670.
The Dow and S&P 500 posted their worst performance since June last week as worries swirled about how and when the Federal Reserve will begin trimming down its bond-buying program. With little in the way of economic data due out on Monday, traders started the week off with a slew of corporate news.
BlackBerry (NASDAQ:BBRY) said its board of directors has formed a special committee to "explore strategic alternatives," including a sale of the company, joint ventures and partnerships. Shares of the struggling smartphone maker soared on the news.
Steinway Musical Instruments (NYSE:LVB) revealed a "superior offer" from a large investing firm to take the famed piano maker private as a bidding war brews.
Dole Food (NYSE:DOLE) made a deal in which CEO David Murdock will take the company private for $13.50 a share in a $1.6 billion deal.
Elsewhere, gold prices surged $28.70, or 2.2%, to $1,341 a troy ounce. Oil slumped 68 cents, or 0.63%, to $105.30 a barrel. Wholesale New York Harbor gasoline dipped 0.68% to $2.888 a gallon.
The economic calendar fills up later this week, with reports on retail sales, manufacturing and inflation all on the docket.
Foreign Markets
The Euro Stoxx 50 fell 0.11% to 2822, the English FTSE 100 slumped 0.25% to 6567 and the German DAX dipped 0.1% to 8329.
In Asia, the Japanese Nikkei 225 skidded lower by 0.7% to 13519 and the Chinese Hang Seng soared 2.1% to 22271.