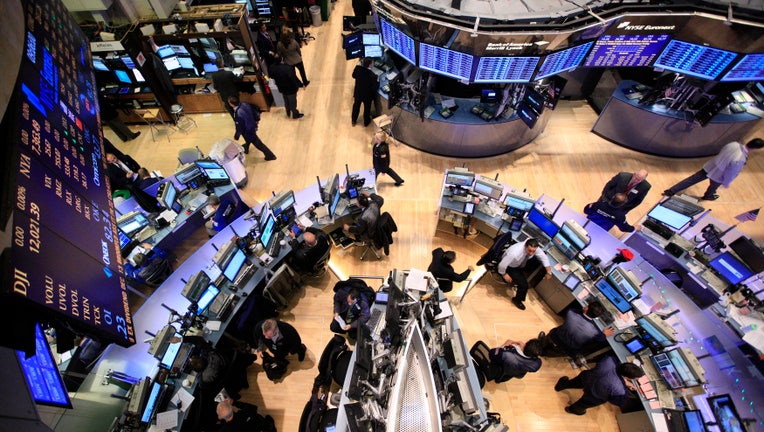 FOX Business: The Power to Prosper
The markets flipped between modest gains and losses in light trading in the final session of the year, a stark contrast from the volatile trade seen during much of 2011.
Today's Markets
As of 1:00 p.m. ET, the Dow Jones Industrial Average fell 32.5 points, or 0.26%, to 12,255, the S&P 500 fell 1.5 points, or 0.12%, to 1,262 and the Nasdaq Composite climbed 1.3 points, or 0.05%, to 2,615.
Volume has been particularly thin this week, trending at about half of the year's average on the New York Stock Exchange, as trading desks are lightly staffed across the world.
The broad S&P 500 is teetering on the break-even point for the year, while the Dow is still up by roughly 6% for the year. The Nasdaq has had a rougher time, posting losses of about 1.4% for the period.
With few economic releases on tap on the day, market participants are focusing on a trickling of news from Europe.
Italy held a relatively weak long-term debt auction on Thursday, which has worried bond traders, sending the country's borrowing costs to painful levels. The 10-year bond presently yields 7.07%, which many analysts say is unsustainable. Investors are demanding a 5.24 percentage point premium to buy Italian debt over the German bund – Europe's safe-haven asset.
The issue is that Italy needs to refinance billions of euros of debt next year, and the higher the yield it needs to pay, the more difficult it is to reduce its enormous deficit. There have been fears that it may require international support, like Greece and Portugal, should the situation deteriorate further.
The euro fell 0.17% to $1.2939, hovering about the lowest levels since September 2010. European blue chips rose 0.29% on the day, but are down 19% for 2011 as worries have swelled of the continent's debt and financial crises.
In commodities, gold, which has been slammed recently, rebounded. The precious metal jumped $27.90, or 1.8%, to $1,568.70 a troy ounce. Futures are up 8.4% for 2011, but the recent slide has some worrying about its performance in the new year.
The benchmark crude oil contract traded in New York fell 77 cents, or 0.79%, to $98.86 a barrel. Wholesale RBOB gasoline slid 0.79% to $2.66 a gallon.