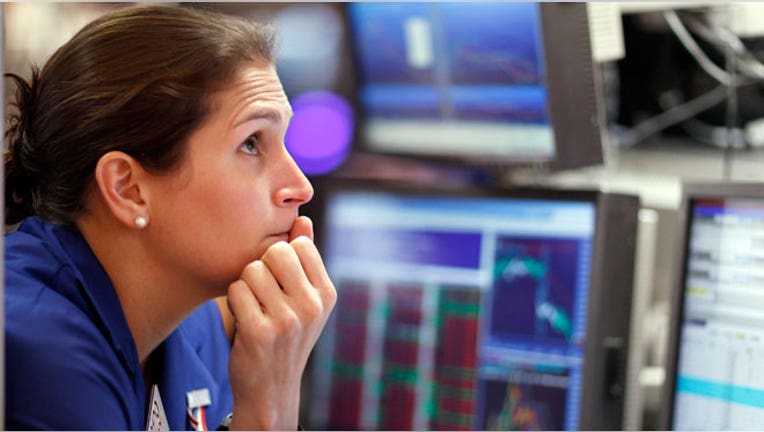 FOX Business: Capitalism Lives Here
Wall Street slumped on Monday on the heels of a big rally last week as traders braced for the start of corporate earnings season.
Today's Markets
The Dow Jones Industrial Average fell 50.9 points, or 0.38%, to 13384, the S&P 500 dipped 4.6 points, or 0.31%, to 1462 and the Nasdaq Composite slumped 2.9 points, or 0.09%, to 3099.
The markets rang in 2013 with a big rally last week. The Dow tacked on close to 500 points, while the broad S&P 500 soared 4.6%. The move was driven by enthusiasm that lawmakers in the U.S. finally forged a deal that at least temporarily averts many of the damaging effects of the fiscal cliff. However, sentiment on Wall Street has grown more cautious as analysts begin gauging the impact of the budget agreement on the economy and prepare for fourth-quarter earnings season.
Indeed, in a sign of the concerns, Goldman Sachs Chief U.S. Economist Jan Hatzius wrote in a note to clients Sunday that the payroll tax cut expiration and tax hike on high earners -- both parts of the deal -- are likely to "weigh heavily" on disposable income and consumer spending in coming months. He reckons disposable income could take a hit of roughly $200 billion.
Alcoa (NYSE:AA) announces its quarterly earnings Tuesday, which most market participants consider to be the unofficial start of earnings season. The blue-chip aluminum maker is expected to have earned six cents a share in the fourth quarter.
"Since equity markets are currently at such high levels, stock might come off if quickly if the reports come in worse than expected," David Madden, a market analyst at IG, wrote in an email.
Also on the corporate front, Bank of America (NYSE:BAC) and Fannie Mae reached an agreement to settle claims relating to residential mortgages the banking giant and a subsidiary sold to Fannie between 2000 and 2008.
As part of the deal, BofA will pay Fannie $3.6 billion in cash and repurchase $6.75 billion in mortgages. The move will impact BofA's fourth-quarter income by $2.7 billion. Still, the second-biggest U.S. bank by assets is expecting to post "modestly positive" fourth-quarter earnings per share.
Energy markets were mildly lower. The benchmark crude oil contract slipped 55 cents, or 0.59%, to $92.54 a barrel. Wholesale New York Harbor gasoline dipped 0.65% to $2.746 a gallon. In metals, gold climbed $6.50, or 0.39%, to $1,655 a troy ounce.
Foreign Markets
The Euro Stoxx 50 dipped 0.51% to 2696, the English FTSE 100 slumped 0.41% to 6065 and the German DAX fell 0.56% to 7733.
In Asia, the Japanese Nikkei 225 slid 0.83% to 10588 and the Chinese Hang Seng inched lower by 0.01% to 23330.