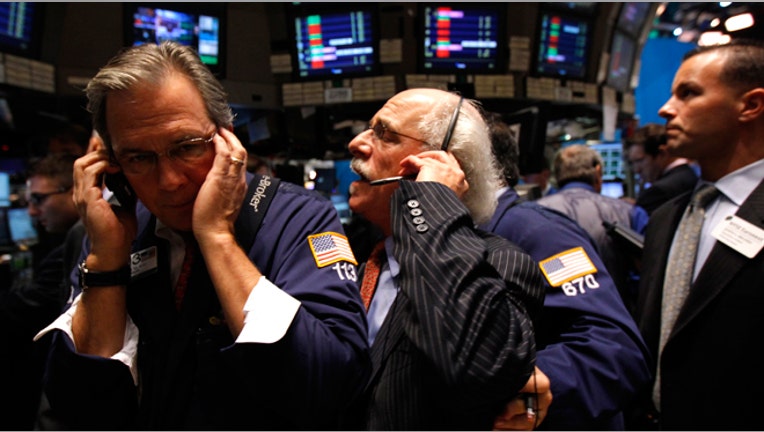 U.S. stocks declined on Monday, dragged lower by a big drop in energy shares and global growth concerns following soft data out of China and Japan.
Energy was easily the worst-performing S&P sector, down 3.6 percent, as Brent crude fell to a five-year low on predictions oversupply would keep building until next year. The index is down more than 10 percent for the year, making it the only one of the 10 major S&P sectors in negative territory for the year.
"I think people are looking at the potential ripple effects from the slide in oil. You're seeing some of these ripple effects today," said Michael James, managing director of equity trading at Wedbush Securities in Los Angeles, noting there also seems to be profit-taking as year's end draws near.
Adding to the bearish tone, data showed China's exports grew at a slower-than-expected pace and imports dropped 6.7 percent in November, while Japan's economy shrank more than expected in the third quarter.
Concerns over the global economy were offset by signs of strength in the U.S. economy, including Friday's payrolls report. The S&P 500 closed Friday's session with its 49th record of the year, and is up more than 11 percent from an October low.
In response to falling oil prices, ConocoPhillips (NYSE:COP) said its capital budget for 2015 would drop 20 percent to $13.5 billion. Conoco shares lost 3.6 percent.
The Dow Jones industrial average fell 87.91 points, or 0.49 percent, to 17,870.88, the S&P 500 lost 12.65 points, or 0.61 percent, to 2,062.72 and the Nasdaq Composite dropped 36.97 points, or 0.77 percent, to 4,743.79.
McDonald's (NYSE:MCD) shares lost 3.8 percent to $92.70 after the fast-food restaurant chain reported a steeper-than-expected fall in global same-restaurant sales in November and said fourth-quarter results would be hurt by a supplier scandal in China and a stronger dollar.
(Editing by Bernadette Baum and Meredith Mazzilli)