Stocks Shrug Off Washington's Comey Firestorm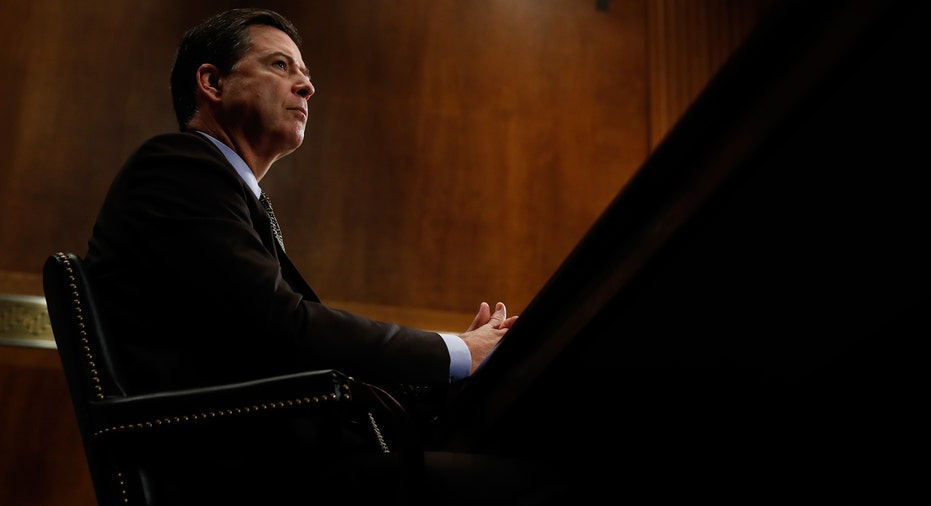 U.S. investors on Wednesday shrugged off a political firestorm that ignited in Washington D.C. overnight with President Donald Trump's decision to fire FBI Director James Comey.
Stocks traded along the unchanged line with the Dow falling as much as 0.2%, the most of the three major averages. The blue-chip average was weighed mostly by disappointing earnings results from Disney (NYSE:DIS) as the entertainment giant continues to struggle with subscriber losses at ESPN. Disney's declines accounted for nearly all of the index's losses.
In a stunning and highly unusual decision Tuesday night, Trump sent a letter to Comey informing him of his dismissal from a post he's held for just three years of a 10-year term. The letter cited recommendations from Attorney General Jeff Sessions and Deputy Attorney General Rod Rosenstein, who were displeased with Comey's handling of the investigation into Hillary Clinton's e-mail scandal during her time as secretary of state, as reasons for the FBI director's removal.
For Wall Street, the biggest concern could be that Comey's firing will be yet another distraction for the White House to enact fiscal policy initiatives including tax reform, infrastructure spending and cutting down burdensome regulations.
"Comey's firing is igniting a storm that will be yet another distraction to the public policy driven thesis for economic growth and higher stocks," said Michael Block, chief strategist at Rhino Trading Partners, who said he is betting on financial-sector stocks to head higher long-term.
"It worries us that the sector can't hold a rally…[it] should play out as this situation gets swept away in favor of more talk on tax cuts and stimulus, but any delays will move us to the sidelines and has us choosing spots more carefully."
U.S. stocks have rallied since Trump's November election as investors hoped a business-friendly president would help juice a slow-growing economy. However, as the White House hit snags in its early promises to repeal and replace the Affordable Care Act, and has so far offered few details on tax reform, stocks have been stuck in a sort of holding pattern as they await more clarity on what the next four years will likely hold.