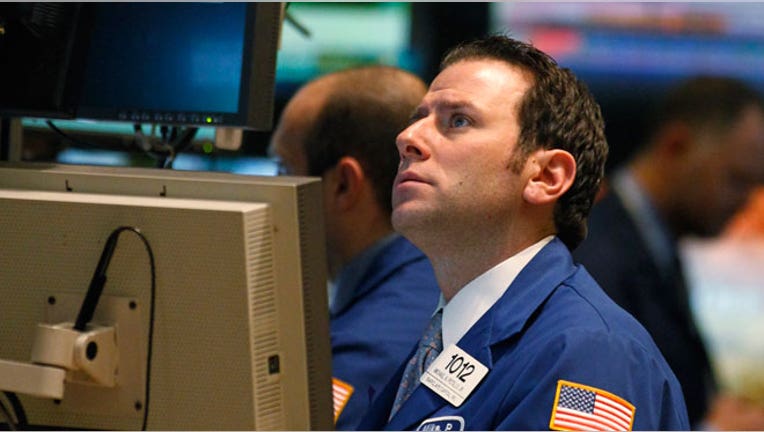 FOX Business: Capitalism Lives Here
The markets sold off by 2% on the week as worries swirled that a brighter economic outlook will force the Federal Reserve to slow down its bond-buying program next month.
Today's Markets
According to preliminary calculations, the Dow Jones Industrial Average fell 30.2 points, or 0.2%, to 15082, the S&P 500 dipped 5.5 points, or 0.33%, to 1656 and the Nasdaq Composite declined 3.3 points, or 0.09%, to 3603.
For the week, the Dow slid 2.2%, the S&P 500 dropped 2.1% and the Nasdaq slipped 1.6%.
The broad S&P 500 declined 2% between Wednesday and Thursday amid worries about how soon the Federal Reserve will begin trimming back its bond-buying program.
The Commerce Department reports housing starts in July rose 5.9% to an annual rate of 896,000 units, below estimates of 900,000 units. Housing permits for the same month rose 2.7% to an annual rate of 943,000 units, slightly missing expectations of 945,000 units. Commerce said total houses under construction hit the highest level since 2009.
The market for new homes has been recovering since the worst financial crisis since the great depression. Shares of companies in the industry, like KB Home (NYSE:KBH), could be impacted by the data.
Thomson Reuters and the University of Michigan's gauge of consumer sentiment fell in August to 80, from 85.1 in July. Economists expected the measure to edge up to 85.5. The reading is the lowest since April. Retailers have had a tough start to the back-to-school season as consumers struggle with a weak economy and higher payroll taxes.
In commodities, oil climbed 17 cents, or 0.14%, to $107.48 a barrel. Wholesale New York Harbor gasoline drifted higher by 0.13% to $2.989 a gallon. Gold rose $3, or 0.22%, to $1,364 a troy ounce.
Foreign Markets
The Euro Stoxx 50 rose 0.18% to 2841, the English FTSE 100 dipped 0.01% to 6483 and the German DAX slumped 0.21% to 8358.
In Asia, the Japanese Nikkei 225 slid 0.75% to 13650 and the Chinese Hang Seng dipped 0.1% to 22518.