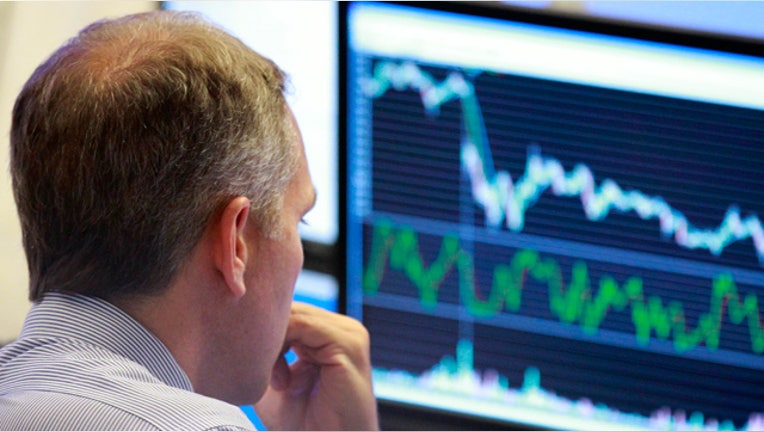 FOX Business: The Power to Prosper
The markets fell sharply after minutes from the Federal Reserve's last meeting showed that while the central bank is considering additional economic stimulus measures, it isn't ready to act yet.
Today's Markets
As of 2:51 p.m. ET, the Dow Jones Industrial Average fell 106 points, or 0.8%, to 13160, the S&P 500 dipped 11 points, or 0.78%, to 1408 and the Nasdaq Composite slumped 15.4 points, 0.49%, to 3105.
Some members of the Federal Reserve's monetary-policy board believe the central bank may need to provide additional stimulus to boost the U.S. economy, minutes released on Tuesday revealed. However, many market participants took the central bank's tone to imply that it is seriously considering holding off on a third round of asset purchases, sometimes dubbed QE3.
Hopes for further easing or QE3 "got a little cold water thrown on them by these comments," Michael James, managing director at Wedbush Securities, wrote in an e-mail.
Echoing that view, analysts at Barclays Capital wrote in a note to clients that "the main takeaway from the minutes ... is the further downgrading of the possibility of near-term policy action in light of the gradual improvement in the economic outlook."
The Fed has already pledged to keep interest rates at extraordinarily low levels until late 2014, but there have been worries that it may begin raising rates sooner should the economy begin accelerating more quickly. Still, the Fed noted in the minutes that there is a risk that the gains in the labor market seen recently may slow down as the year progresses.
Separately, factory orders jumped 1.3% in February from the month prior, the U.S. Census Bureau reported. Economists expected  a slightly larger 1.5% gain. Recent data have shown considerable improvement across the industrial sectors as the economy has recovered from the recession.
Vehicle manufacturers also report their monthly sales on the day. Chrysler said its sales jumped 34% in March on a year-to-year basis to 163,381, the best level since March 2008. Meanwhile, sales at Ford (NYSE:F) climbed 5% to 223,418 and General Motors (NYSE:GM) saw its sales jump 12% to 231,052.
With gasoline prices soaring to the highest levels since 2008, analysts are expecting consumers' spending habits to change. Indeed, GM said on Monday sales of its most fuel-efficient autos jumped to an all-time high last month.
Oil prices pulled back after posting their best rally in more than a month on Monday. Crude traded in New York fell $1.21, or 1.2%, to $104.01 a barrel. New York Harbor gasoline rose 1 cent, or 0.34%, to $3.394 a gallon.
In metals, gold sunk $35.10, or 2.1%, to $1,645 a troy ounce. Treasurys fell, pushing yields up. The 10-year yield rose 0.097-percentage point to 2.283%.
Foreign Markets
European blue chips slipped 0.56%, the English FTSE 100 dipped 0.25% to 5860 and the German DAX slumped 0.21% to 7042.
In Asia, the Japanese Nikkei 225 fell 0.59% to 10050 and the Chinese Hang Seng rallied 1.3% to 20791.