Stocks Rebound as Investors Bargain Hunt, Focus on Tax Reform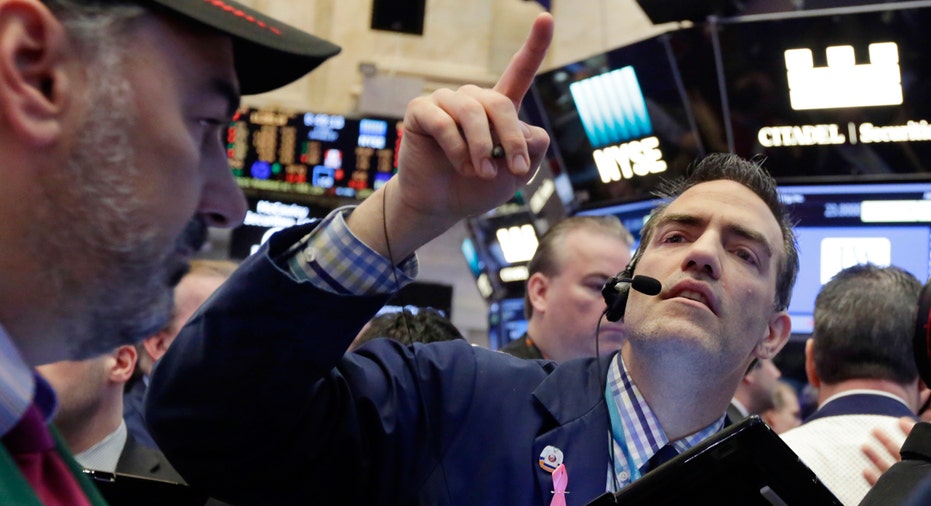 U.S. equity markets clawed back from moderate losses on Monday as investors went bargain hunting after a rough start to the session that sent the Dow Jones Industrial Average down nearly 200 points.
Denting sentiment was President Donald Trump's failure last week to garner needed Congressional support to pass his health-care reform bill. The loss cast doubt on the new commander-in-chief's ability to get other pro-growth fiscal policy proposals across the finish line.
"Markets are under firm downward pressure, but even now the magnitude of the fall is clearly limited," said IG chief market analyst Chris Beauchamp of the market's action. "There is a sense of unease following Friday's health care debacle, but hope springs eternal and even now there are still clearly more than a few investors prepared to give the president the benefit of the doubt."
Despite the slight rebound, the Dow Jones Industrial Average saw its eight-straight sessions of declines -- its longest losing streak in more than 5-1/2 years as it shed 45 points, or 0.22% to 20551. The broader S&P 500 gave up 2 points, or 0.10% to 2341 points while the tech-heavy Nasdaq Composite gained 11 points, or 0.20% to 5840 points.
Risk-sensitive sectors including financials and industrials – those that would stand to benefit most from Trump's tax reform, infrastructure spending, and deregulation proposals – saw declines while the health care sector, which had seen losses in the run up to what was supposed to be a vote on the health care bill Friday, were among the biggest gainers on Monday as they rose 0.3%.
The U.S. dollar, which had found strength from Trump's fiscal policy promises, dropped during the session to its lowest level since November 11 while safe havens including gold and government debt saw a bid higher. The precious metal rose 0.58% to $1,255 a troy ounce to its third highest settlement value this year. Meanwhile, the yield on the U.S. 10-year Treasury note slipped 0.023 percentage point to 2.373% and the longer-term 30-year bond yield declined 0.020 percentage point to 2.979%. Yields move in the opposite direction of prices.
In brief remarks from the Oval Office Friday afternoon, after House Speaker Paul Ryan signaled the planned vote on the GOP's American Health Care Act would not move forward, Trump said the White House would regroup its legislative agenda and quickly shift focus to tax reform.
Though the president's promise for lower taxes is a goal long cheered by Wall Street, investors are hesitant to continue bidding risk assets higher until they see material progress on the horizon. It all depends on how Trump's team regroups after its first defeat and how quickly they can convince the market they can get things done, said Art Cashin, UBS director of floor operations at the New York Stock Exchange.
"If they project that tax reform may be health care 2.0, then markets could suffer greatly. Markets will live and die by how 'polished' the new effort [is]. Work around the budget and the debt ceiling will also be watched carefully," he said.
Indeed, the CBOE's VIX index, a gauge of investor anxiety on Wall Street, traded at elevated levels early Monday relative to the months since Trump's election, spiking to 15 before falling back to around 12.5. A normal level is between 12 and 14.